When people develop more of the society, the more documents and databases are demanded, data is collected one by one and saved as PDF documents, but as the separate documents storied more, to compress multiple PDF files seems essential to people. By reducing the PDF's size and consolidating the documents' data, PDF compressor helps greatly. And here are the best tools to teach you how to compress multiple PDF files into one.
1. PDF Compressor – compress multiple PDFs online
Price: Free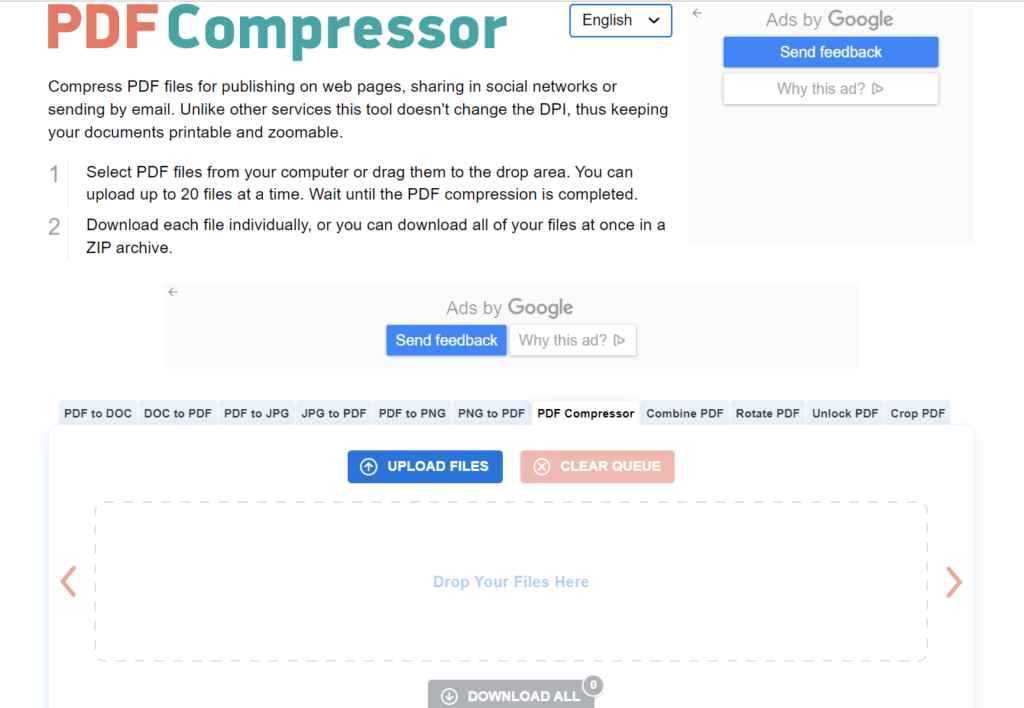 PDF compressor is a free online tool to compress multiple PDF files. It provides strong privacy protection, and all the data will be deleted automatically in one hour since it is uploaded. The maximum of uploading 20 files fits most people's needs. The only disappointing thing is it only support download individually.
Pros:
Free and easy to use
Instant speed
Privacy granted. All uploaded data will be deleted after 1 hour
Cons:
Price: Free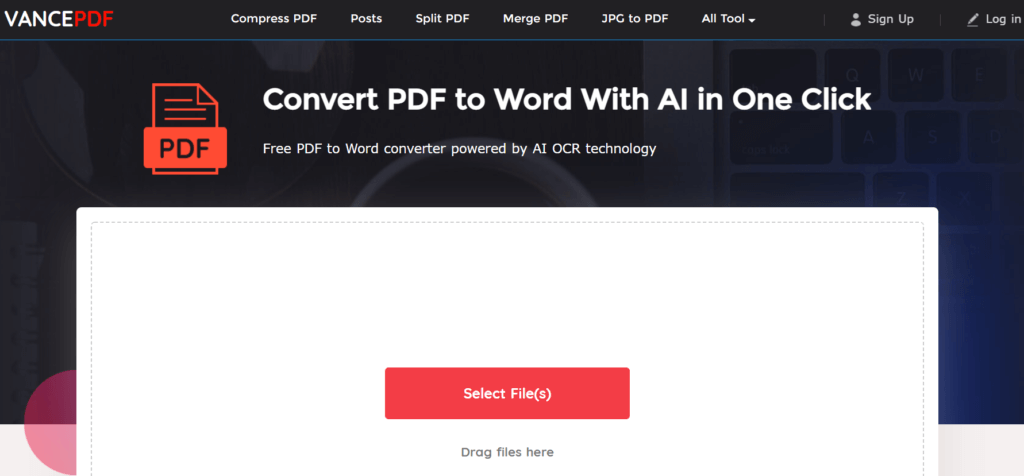 VancePDF is a free online PDF converter that can compress PDF without losing quality. As this is a web-based PDF compressor, you can compress PDF online with put tools freely, no matter Windows, MacOS, or even mobile phones, all platforms supported. But as its maximum volume for compressing at one time is 20M, it is more suitable for daily small and medium-size PDF compressing work.
Pros:
Free and easy manual instruction
Data safety guaranteed
compress multiple PDF without losing quality
Cons:
Slower compressing speed.
Medium compressing size
Price: Free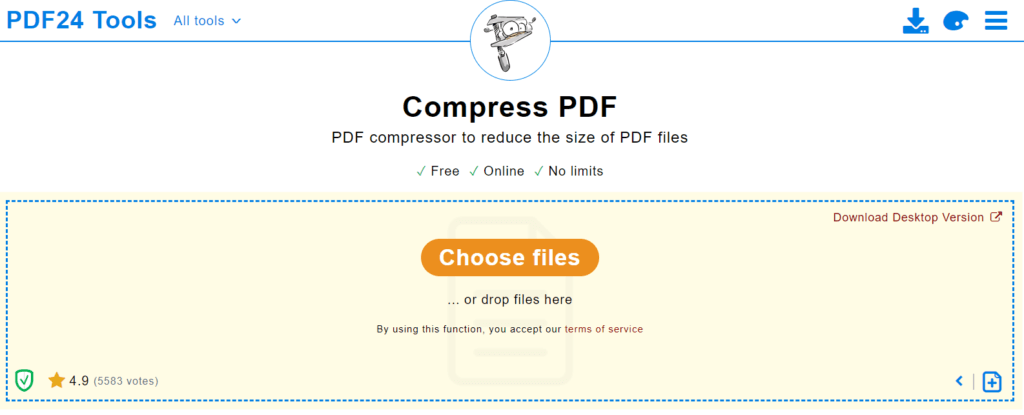 PDF24 Tools is an online PDF compressor that is free of charge. And it seems like no limitation of the compressing volume as it says no limits, but indeed you can compress multiple PDF files with this tool. I'm doing fine with the compressing size and no limitations of platforms. It also provides a desktop version. In my opinion, the webpage is enough for my work.
Pros:
Free and easy to use
Fast and adjustable quality of compressed PDF files
Secure online compression
Cons:
Price: Free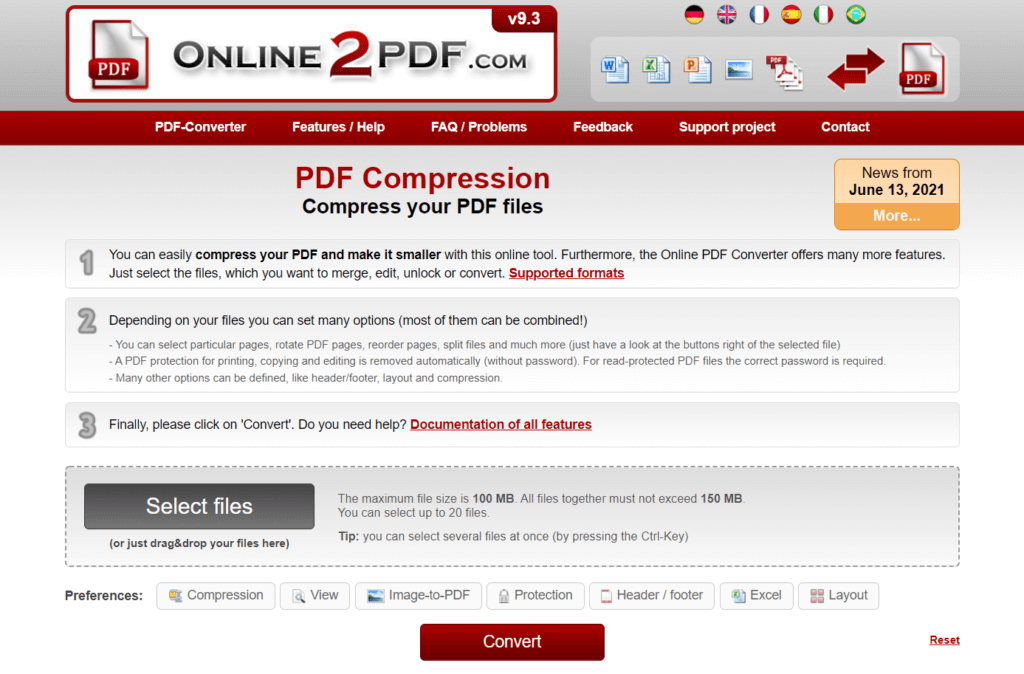 Online2 PDF is a web-based free PDF compressor with strong security protection. Users' data is removed instantly once the compression is finished. All its tools are free to use, and this tool provides a bigger volume of 100MB than others,
Pros:
Free and easy to use.
Uploaded files are never saved.
Cons:
Ugly user interface (I suggest the founder improve its UI design.)
Price: Free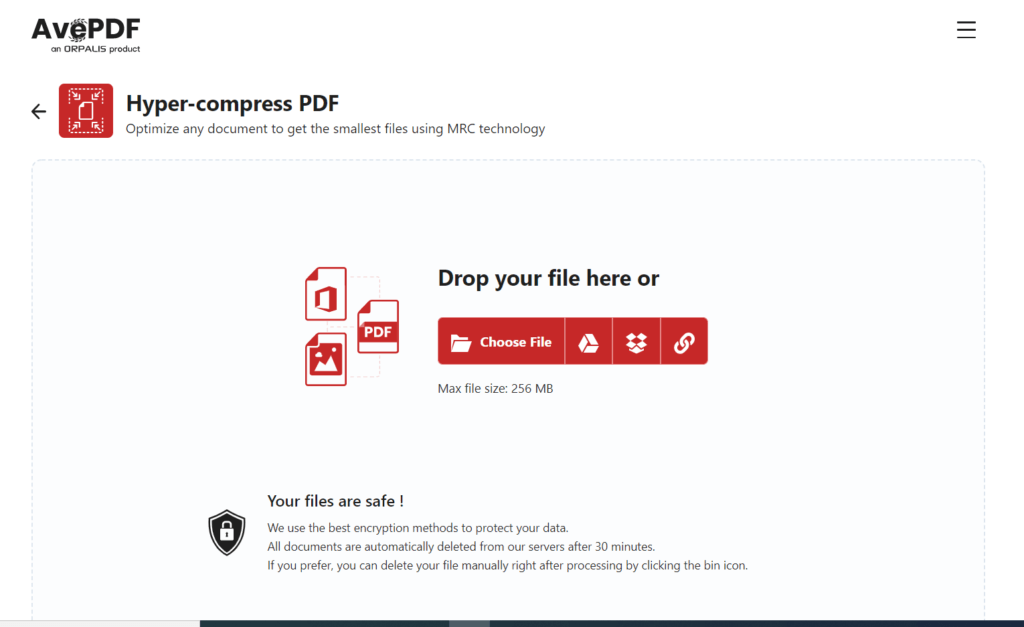 As a free online PDF and document tool, AvePDF does pretty well with PDF tasks. It can optimize any document to get the smallest files using MRC technology. The max file size of 256MB is big enough for even heavy document management assignments. It's a comprehensive PDF converter with most PDF-related conversion services.
Pros:
Clear UI design
Big compressing volume to 256 MB a file
Quick compression
Cons:
Too concise about its function features introduction.
Price: Free/ $12 monthly/ $108 yearly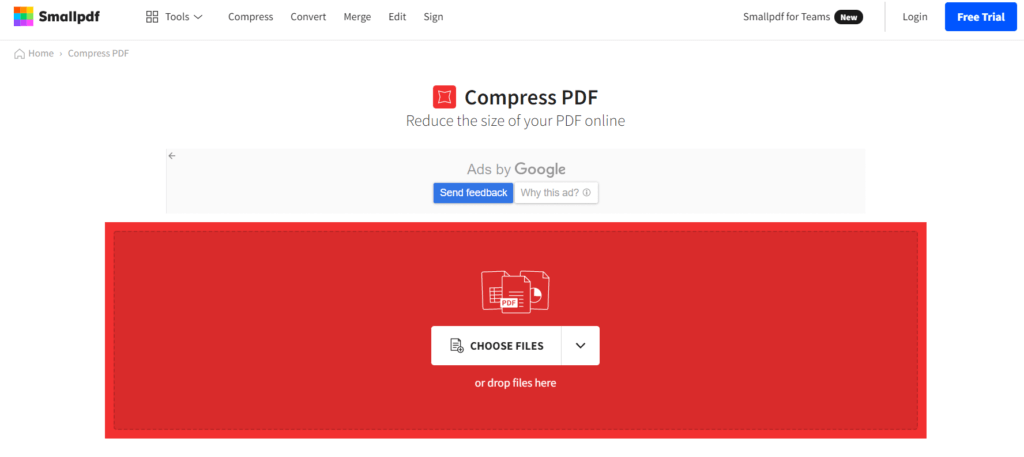 SmallPDF is a popular PDF converter that can deal with many PDF document situations, and it can help you compress multiple pdf files quickly and efficiently. However, this tool has a shortcoming; only the assigned account can see the detailed information of price and services, which is quite inconvenient for user experience. The price is higher than average products, and people are more likely to choose free and cheaper ones.
Pros:
Easy to use and compressing quality guaranteed
Cloud service
All platforms supported
Cons:
The free version is too limited

Only assigned accounts can see details of Price information and paid services. 
Price: Free/ $6.5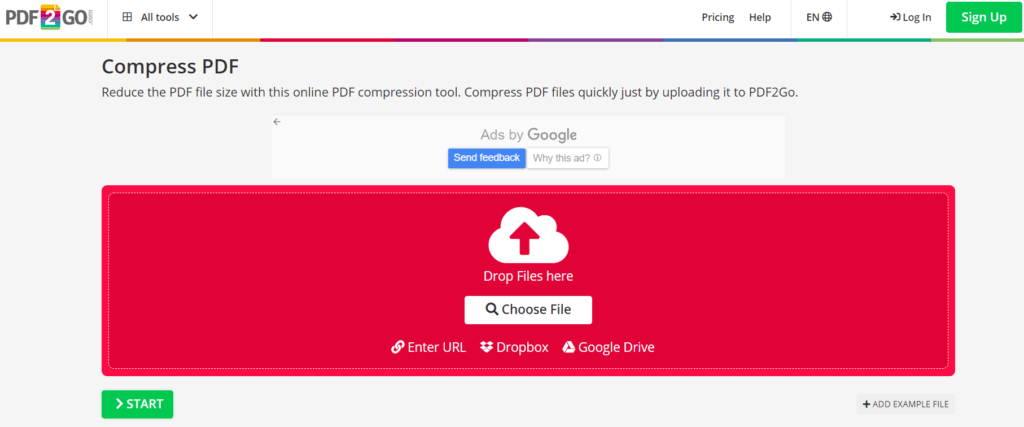 PDF2GO is one of the PDF products of QAMMGO company, a brand chain PDF converter. It supports online compressing PDF files, no need to install any software. But once you have compressed the PDF, it will download the compressed one automatically, and it's different from other PDF compressors. This tool will save your information on the platform, but no one else can see it, which is also the particular part I don't like.
Pros:
Nice user interface
Multiple compression options are available
Files are handled securely and discrete
Cons:
Limited functions with the free version
Automatically download the compressed one
Final thoughts
Reducing the PDF size into a smaller file with more data is gradually gaining more peoples' attention, and the tools listed here are all excellent PDF compressor. Although I've listed many PDF compressors here, there are still excellent tools wait us to discover. Now you know how to compress multiple PDF files with these tools. Get started to use them right now!
Also read: Insert Pages in PDF With and Without Adobe Acrobat.