Do you have PDF documents riddled with blank pages or filler contents? Then you may want to consider clearing out such pages. Of course, you can delete individual pages online and it's not so difficult to do that. In this guide, we will explore seven effective and intuitive tools that can help you delete pages from PDF without much stress or effort.
Best 7 Tools to Delete PDF Pages
Pricing: $9 monthly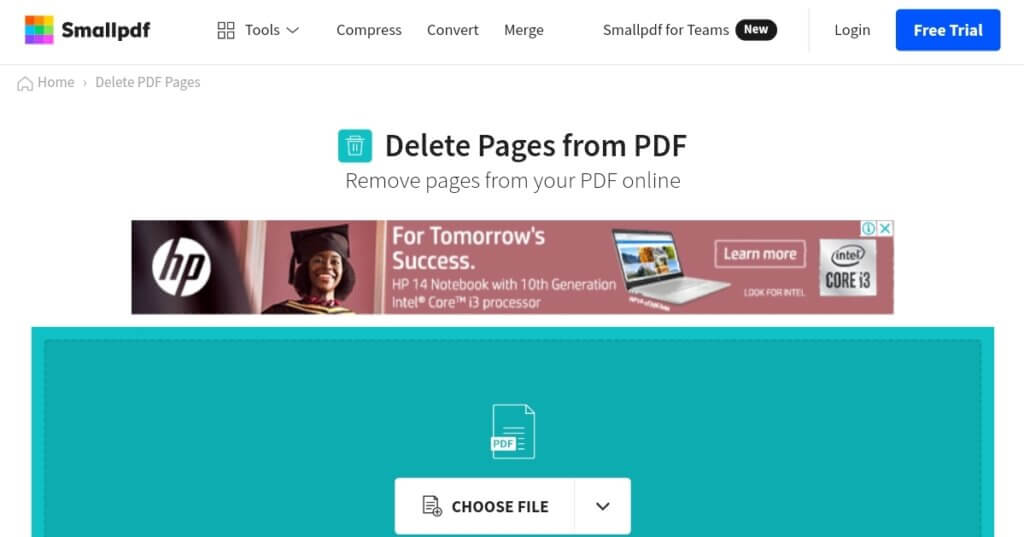 As you probably know, Smallpdf remains one of the most famous PDF editors we have today. Just like the range of functionality it embodies, it allows you to delete PDF pages online with ease and fast. However, the green version only permits two documents per hour, hence may not be suitable for high volume processing
Pros
Several upload options
Intuitive and simple interface
Delete PDF pages without much stress
Cons
Two documents per hour limit
Free trial is limited
Pricing: $4 monthly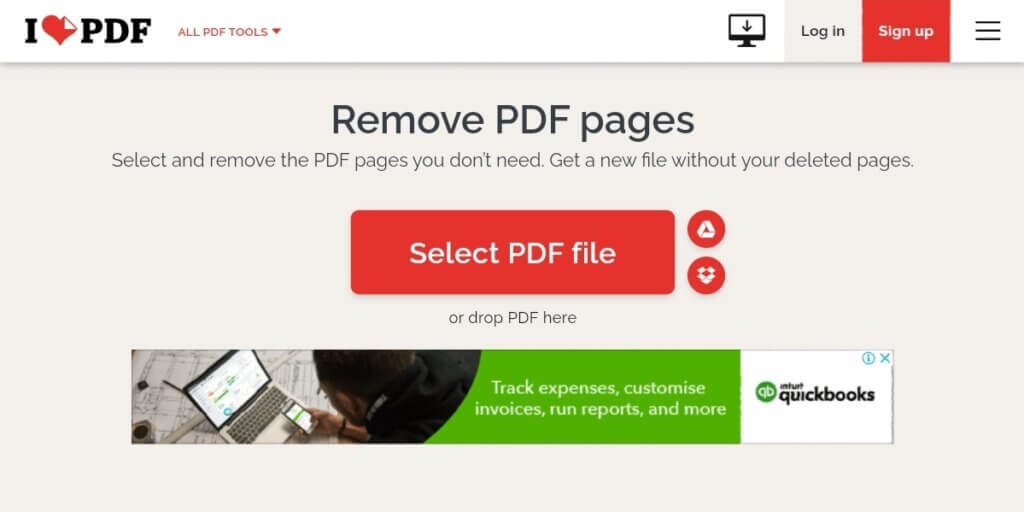 This is a cloud-based online PDF editing tool, allowing users to carry out both individual and bulk file management. With this, you can delete pages anytime and anywhere. And as an approach to guaranteeing maximum security iLovePDF PDF deletes your uploads every two hours. For more flexibility, there are mobile apps for smartphone users.
Pros
A vast range of effective functionalities
Attention to data security
Flexible options
Cons
Some features are limited to premium users.
Pricing: $15 monthly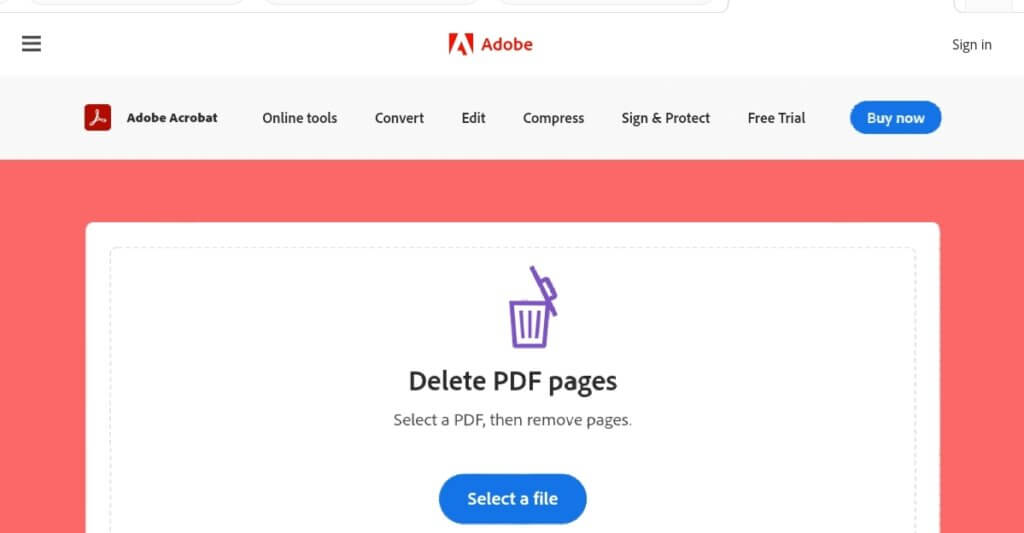 PDF is an adobe invention, and as such, it is only right that you find expect nothing less than the best quality. With Adobe online tools, not only is quality guaranteed, but also you can complete the entire process seamlessly and without much concern.
Pros
Delete PDF pages with ease
Flexible and easy to navigate
Fast processing
Cons
Pricing: free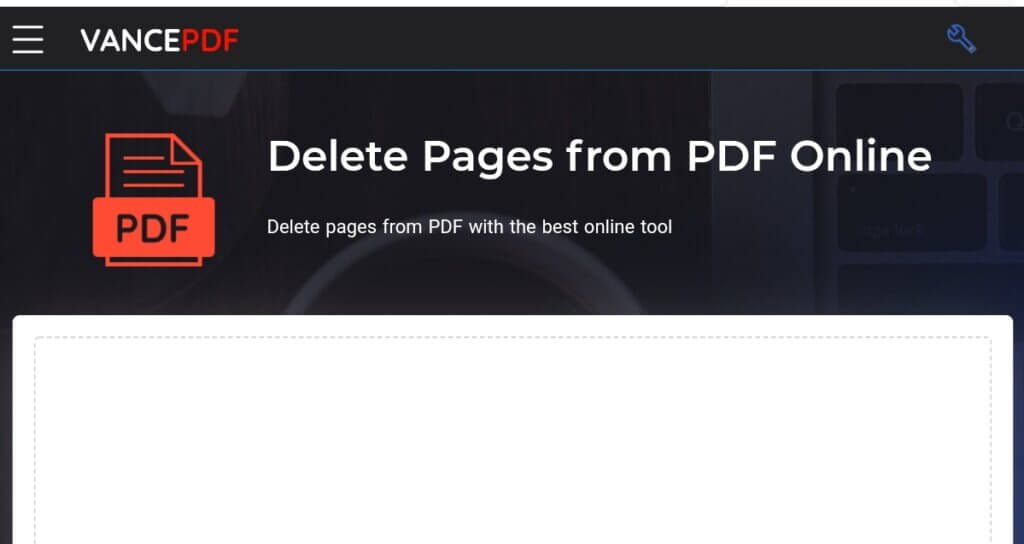 VancePDF is fast gaining traction in the PDF world and rightly so – the range of features it embodies are unmatched. With VancePDF, you can delete pages from PDF anywhere and anytime as it is largely online. Besides, with its effective encryption framework, your data integrity is guaranteed. All you need to complete the entire process is just 1-2 clicks and a few seconds.
Pros
Security and encryption
Effective online tool
Time-saving
Cons
Pricing: $7.5 monthly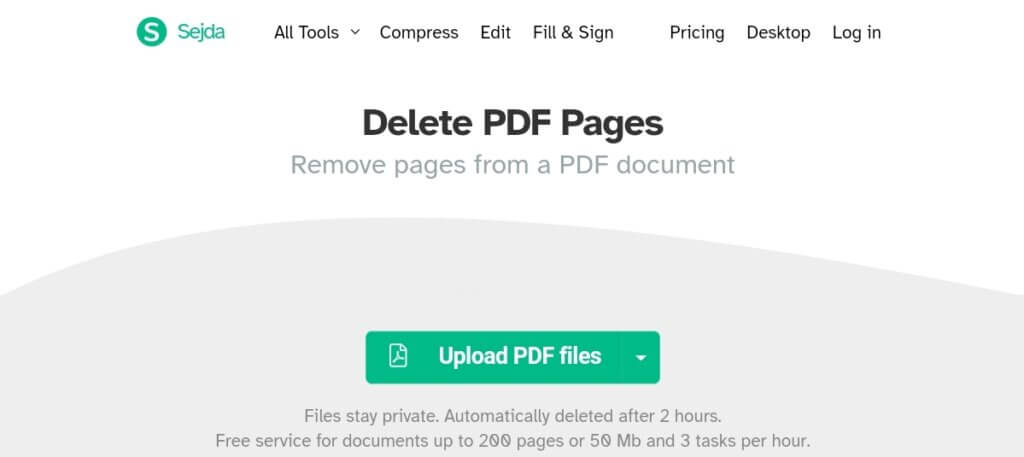 Sejda is another super user-friendly tool you should be considering to delete pages from PDF. It does this with utmost attention to security as it deletes every file after some hours. The user interface is sleek, easy on the eyes, and straightforward to navigate.
Pros
Doesn't require an account
Straightforward UI
Seamless navigation
Cons
The file size is limited
Premium is pretty expensive.
Pricing: $6 monthly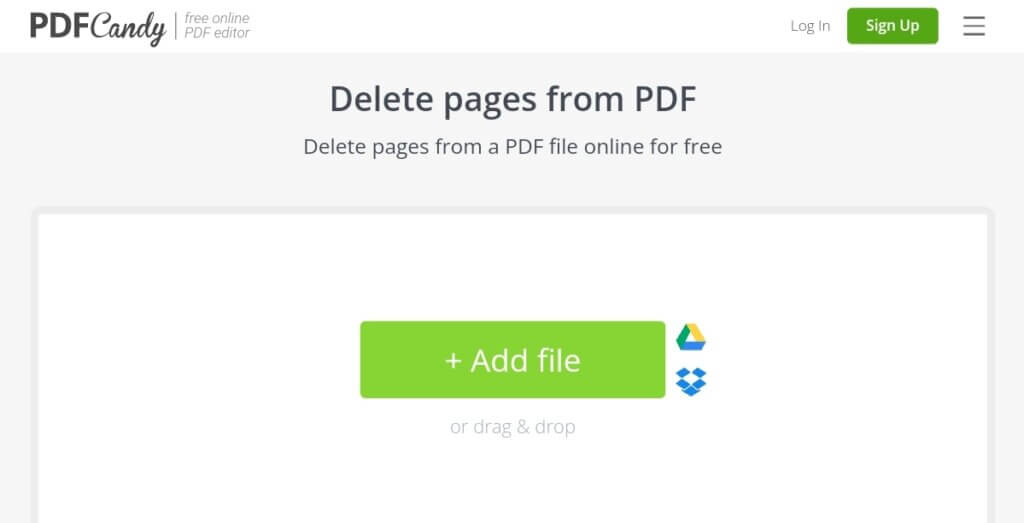 Here is a tool offering what most free online tools don't – the OCR feature. This is not so necessary here, but it is worthy of mention. Even without so much experience on how to delete pages from PDF, you will undoubtedly find this straightforward to use.
Pros
An extensive array of features
Solid PDF tools layout
Fast and effective
Cons
Pricing: $6 monthly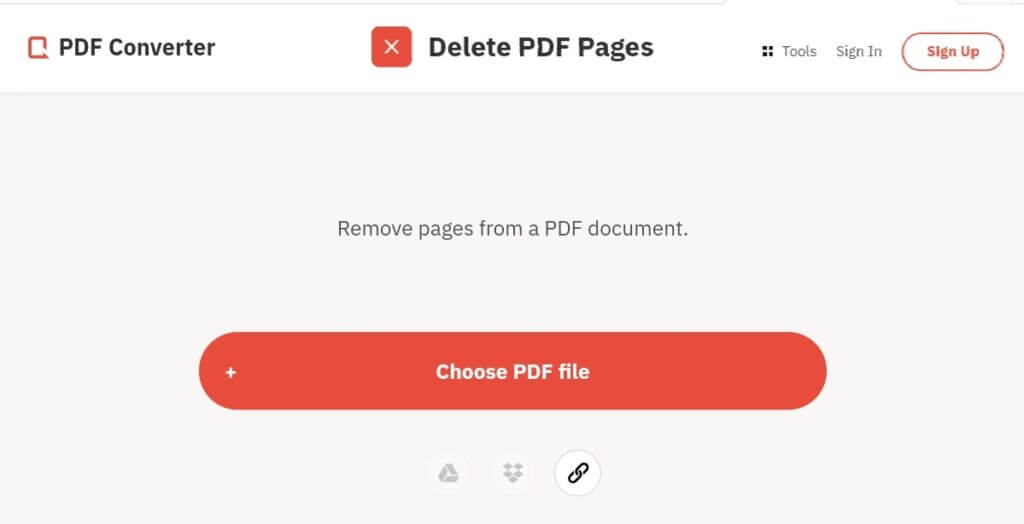 This is a relatively free website to not only convert PDF but also carry out several processes including deleting PDF pages online. The PDF converter is just as effective as it is in PDF conversion when using it to delete pages from PDF. This should say a lot about the quality and organization flexibility you can expect.
Pros
Gets the job done pretty well
Decent processing speed
Flexible with somewhat easy navigation
Cons
Conclusion
In the article, we listed the best 7 tools to delete PDF pages that can help you delete pages from PDF in a fast and secure way. You can choose any one of the above depending on your situation. However, our personal recommendation would be VancePDF. We hope that after reading this article, your concerns related to PDF pages will get solved.
FAQs
1. How do I delete pages from a PDF?
Deleting pages from a PDF is somewhat straightforward. All you have to do is select what works best for you out of the tools mentioned earlier. Generally, they all require you to select the source PDF document and then, choose the page you intend to delete from the PDF file. Following this, you can then go on to download the modified document.
2. How do I add or remove pages from a PDF?
This is pretty easy. All you need is an online tool. However, to add pages to a PDF, you do not need a tool to delete pages from PDF, but a tool to add pages to PDF. Conversely, to remove pages is simply deleting the pages, which you can complete easily by utilizing any of those tools mentioned in the guide above
You may also be interested in Insert Pages in PDF With and Without Adobe Acrobat.