Are you a student, blogger, clerk or a website account manager and you need to share a PDF attachment through the website but are unsure of how to go about it? This post will guide you on how to convert PDF to HTML file. HTML (HyperText Markup Language) is a web page and the contents on it are web contents that are targeted at a wider audience and require strict compliance to guidelines. To reach out to the maximum audience, learning how to convert PDF form to HTML will be a massive boost. Hence, we will provide a list of the top three tools that can be used to convert a PDF to HTML.
Price: This online/offline tool to convert a PDF to HTML is free to use.
Adobe Acrobat is definitely one of the regular household names when it involves reading or editing a PDF document. It has a host of stacked-up features that enables a user to edit, merge, convert or access a PDF document on it. Adobe also allows offline access to its features which makes it accessible on the go.
How to convert a PDF to HTML on Adobe Acrobat?
1. You can locate the site to download the software with the link above. Open the file you want to convert in your PDF editor.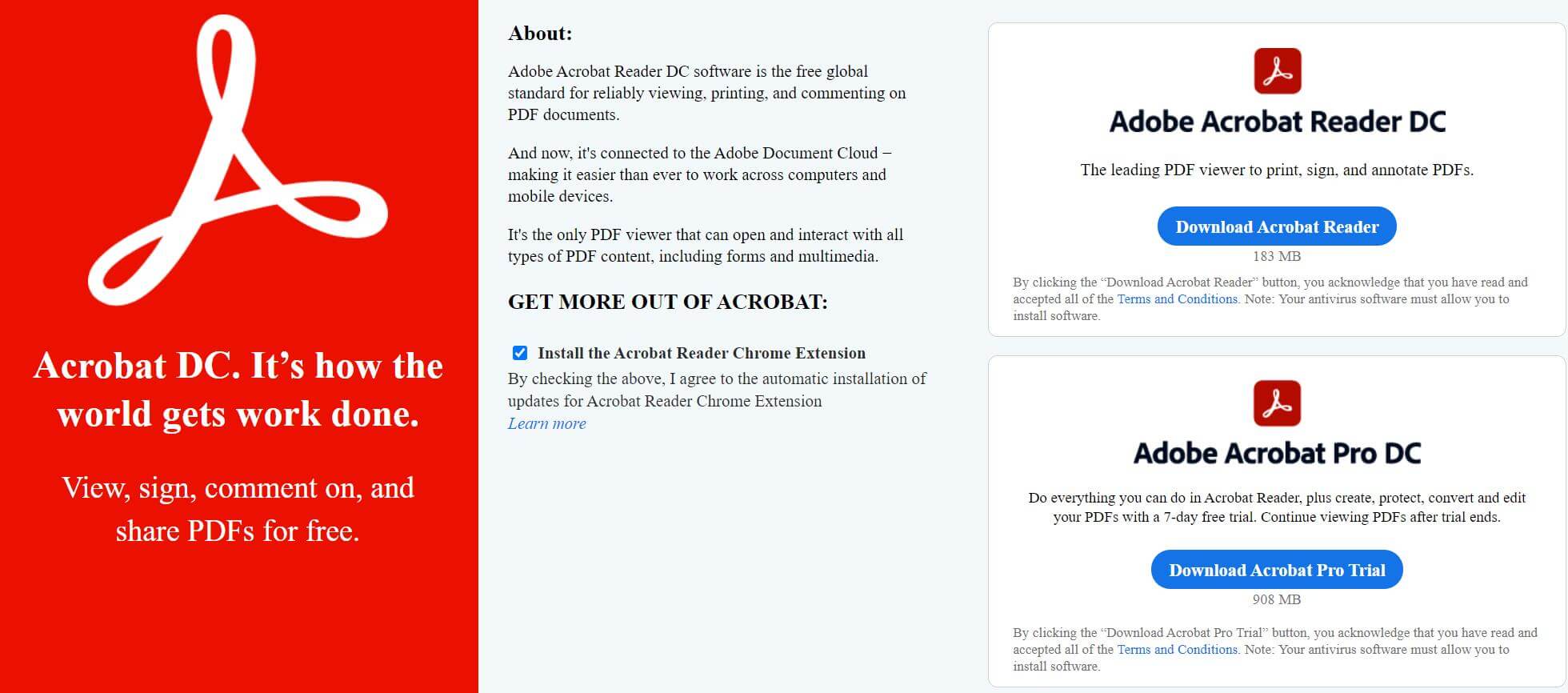 2. Select the Export PDF button on the right-side toolbar.
3. Click Export PDF at the top of the window.
4. Choose HTML Web Page and select your options. Single HTML page will create one web page, no matter how long the PDF is. Multiple HTML pages will create several web pages, split up based on the length of your PDF.
5. Click Export and choose the folder where you want to save your new page.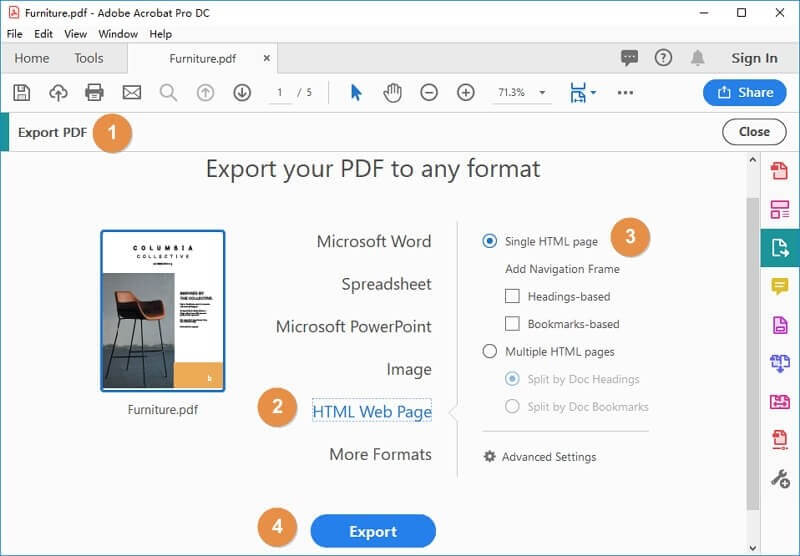 Price: This is strictly free to use but has three paid packages.
VancePDF is among the industry leader when it comes to converting PDF to HTML or another file. Having recently upgraded and restructured the site to be more user-focused. One of its most prominent features is the speed and accuracy when it comes to converting PDF to HTML file online. Also, it is well structured to include so many formats with a lot of insights on each file type.
How to convert a PDF to HTML using VancePDF?
1. Navigate to the site by clicking on the link above. Then select files from computer or dropping the file on the page.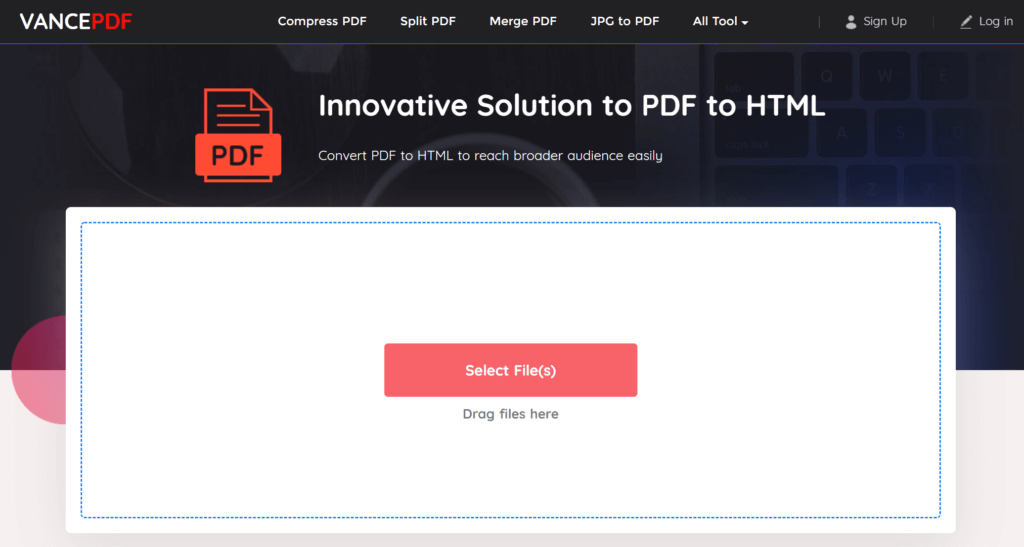 2. Click to convert the file after selection.
3. Wait for the file conversion and download the complete HTML version afterward.
Price: This tool is completely free to use online.
PDF online is another powerful PDF editor that can be employed to convert PDF to HTML free online. It can convert PDF to and from virtually all the supported files and it is dedicated simply for this function. It also boasts of its cloud computing with OCR feature which makes it a great option to use.
How to convert a PDF to HTML file with PDF.online?
1. Use the link above to access the website. Click on "upload file" or select from Google drive or dropbox.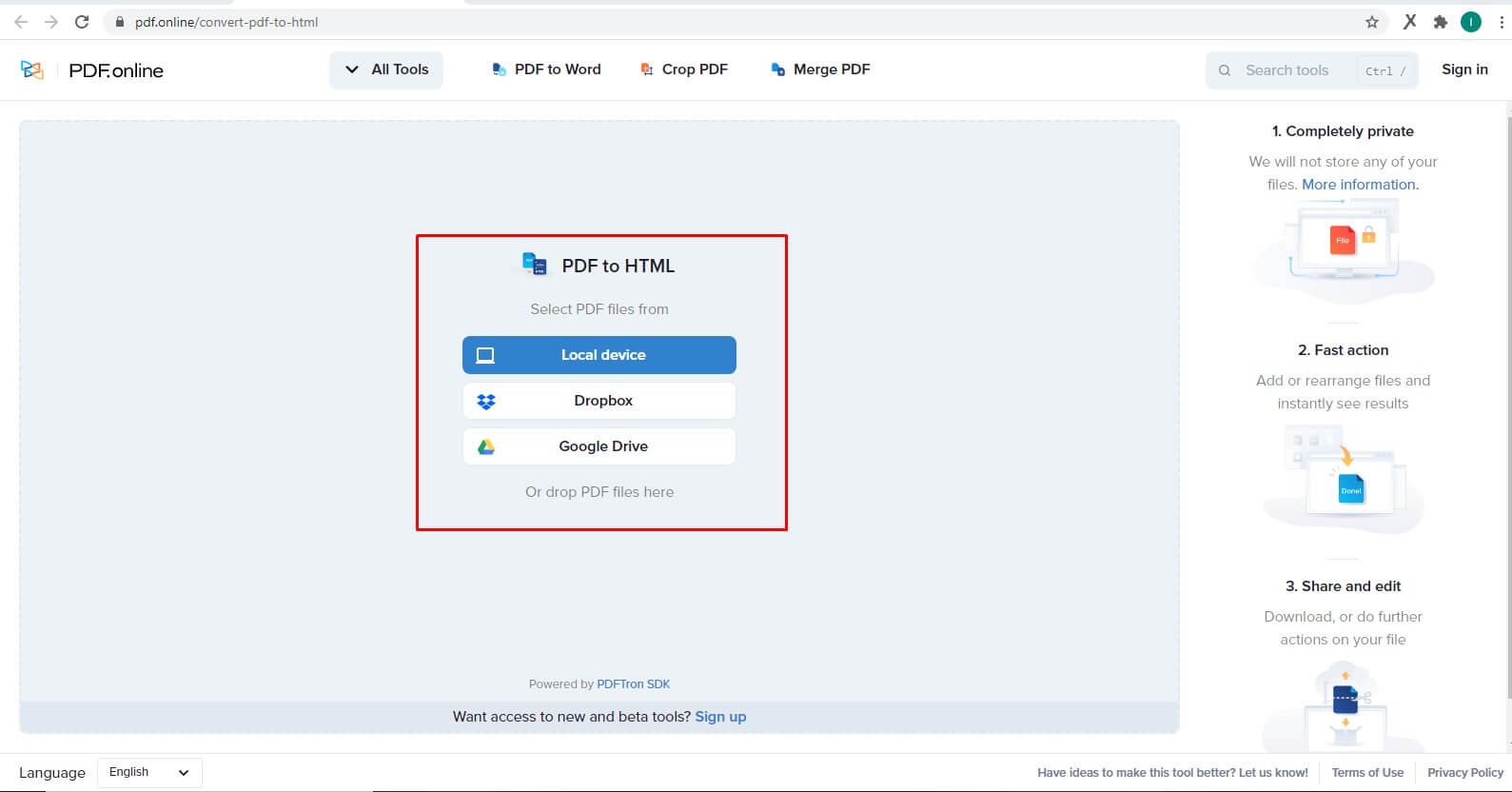 2. After file upload, wait for it to be fully converted and displayed.
3. Download the converted file and upload to your web page.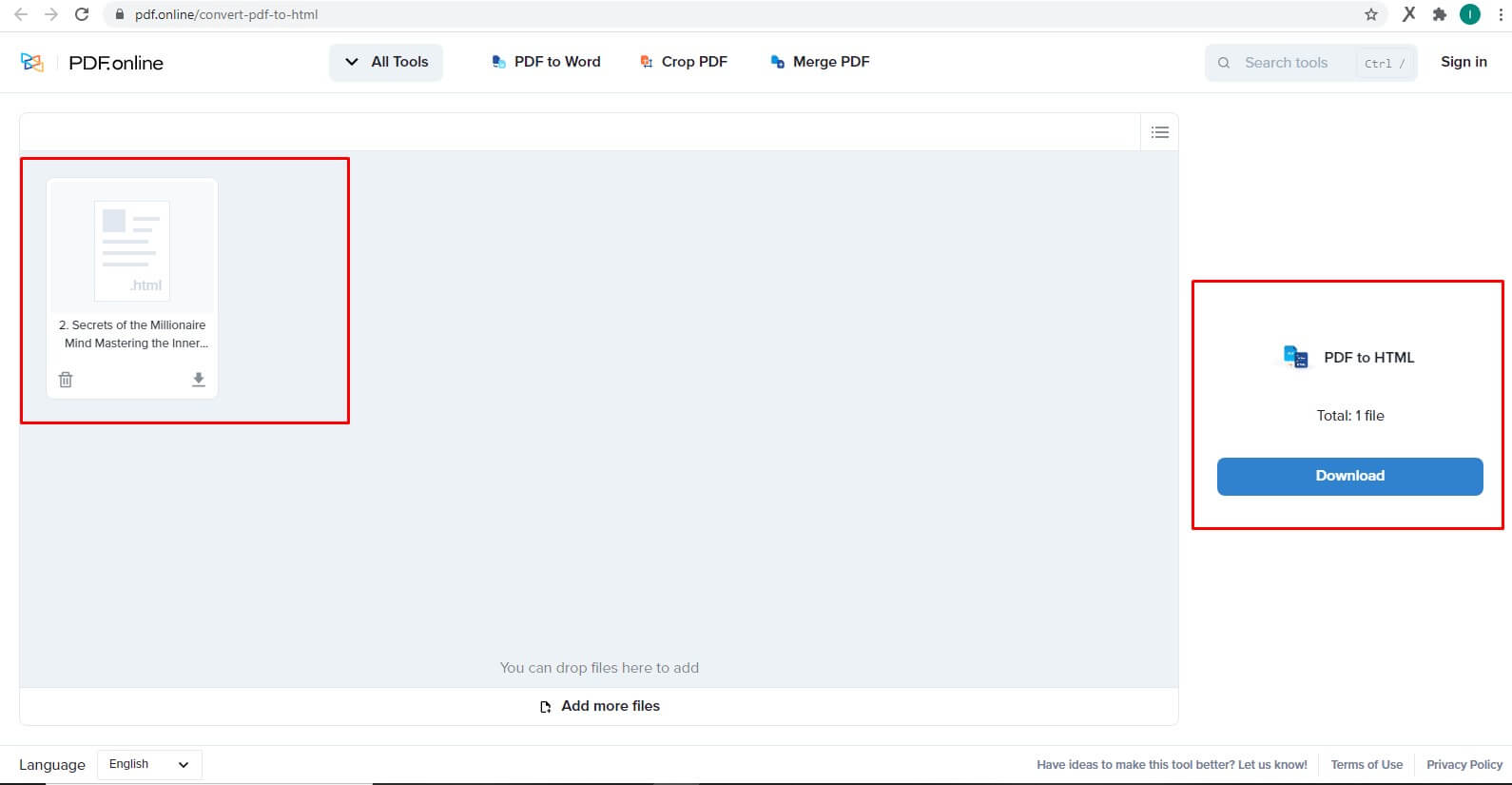 Final Thoughts
Traditionally, getting a web content ready from PDF file would have been a difficulty because you have to manually retype all the information in the PDF file. However, no matter the platform or device, to convert PDF to HTML online has become a breeze. You can hop on the trend by making use of these tools also.
Interested in PDF conversion related topics? Further reading: How to Change PNG to PDF in 3 Best Methods.