We all know that image is worth 1000 words. This is especially true when it comes to the eCommerce trade. 62% of customers say that the customer images influence their purchase decision-making. The importance of editing eCommerce images is self-evident.
Image editing and retouching, or photo editing are the common terms we use when processing eCommerce image to make them better. So image editing tools such as VanceAI is widely used. Editing eCommerce image takes some time because it requires many uploads and downloads as well as waiting for the processing to complete. How to do this quickly while at the same time with high efficiency? Keep reading to find the answer.
Why you should not overdo eCommerce image editing?
With all the eCommerce product image editing tools available – photo retoucher, filters, cool effects, etc. it now seems very easy for any of us to edit eCommerce image with them. However, we definitely should not overdo this. Why? Because an over-edited product image would be able to convey accurate and authentic meaning to the prospects, which can be extremely damaging to an eCommerce firm.
Imagine a customer made a purchase in your online store because of the over-edit and perfect eCommerce image, but only to find that the real product is way different from what the eCommerce product image promised. What will happen? Let's face it, no one wants this to happen.
It's fine to edit an eCommerce image to make it more appealing, but going overboard will make it appear odd, and, to put it more seriously, this would set wrong expectations to the customers.
Also read The Complete Guide to Pantone Color: How to Use It for Your Business.
What to do in eCommerce image editing services?
Better marketing begins with eye-catching images like eCommerce hero image, which is why eCommerce image editing services are so important. As a result, eCommerce product images must draw your target market's attention to the issue without distracting them with dazzling gimmicks. A basic photo that precisely conveys your product's USP can result in more sales than a flashy, overdone one with distracting extras.
Background Removal: To remove background or background correction is another important part of refining an eCommerce product photograph. Choosing an appropriate background to create contrast or highlight the image's main subject is known as background adjustment. To satisfy the restrictions on each eCommerce platform, you'd have to have multiple background variants of an image in a normal image editor.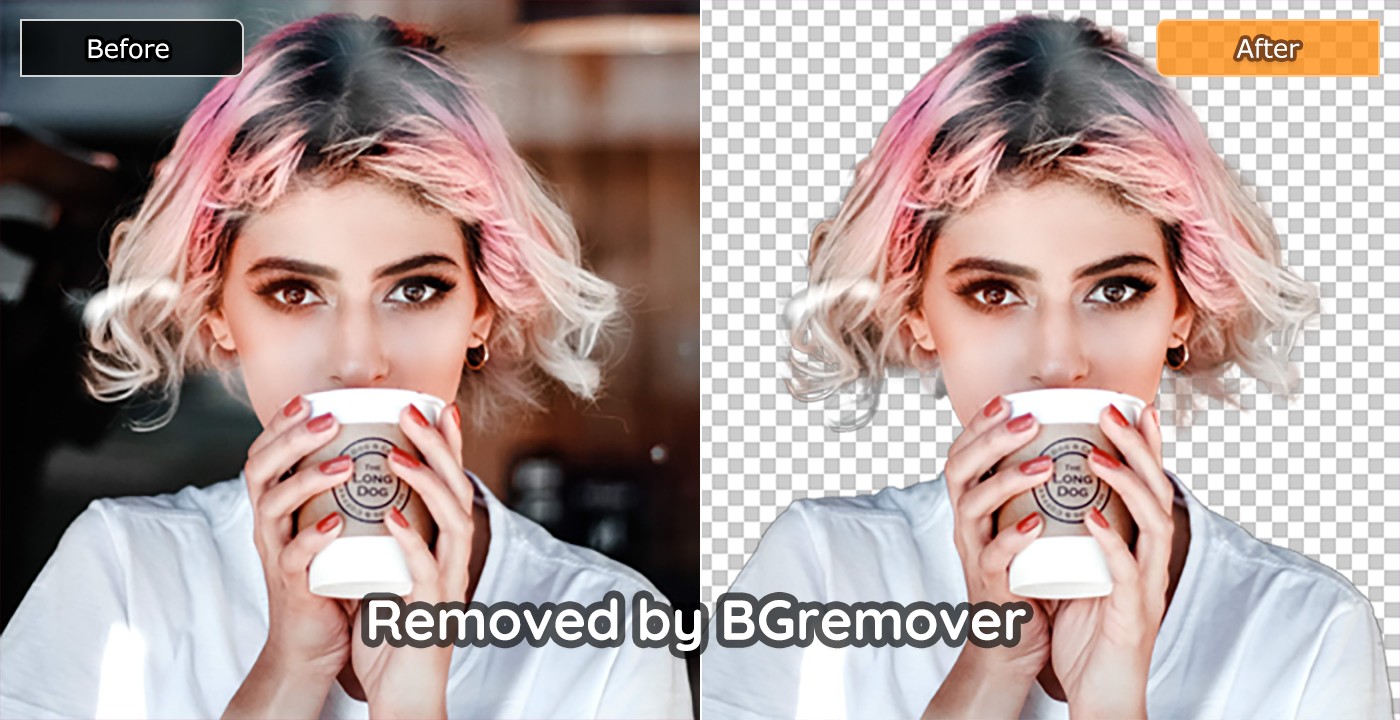 Photo retouching: Photo retouching is something that most of us are familiar with, and it's something that many of us use in our personal lives. Photo retouch refers to the process of removing flaws from an image. The goal of retouching is to bring the image closer to perfection, add finer details, and enhance the various elements of the image.
Color Correction: Adjusting the exposure of light or correcting color imbalance by adjusting saturation, contrast, and brightness are basic examples. To make the image more appealing, it involves adjusting the values of the different color channels, adjusting faded colors, restoring natural color, and adjusting adjoining colors.
How to edit eCommerce image background with AI?
BGremover is regarded as the best image background remover since it allows you to remove the background from an image automatically and properly. Deep learning and AI technology are said to be used by this online backdrop remover. This automatic backdrop remover has the advantage of allowing you to replace the picture background with any image you like or alter a solid-color background.
Step 1: Go to the BGremover website and upload your eCommerce image file with background.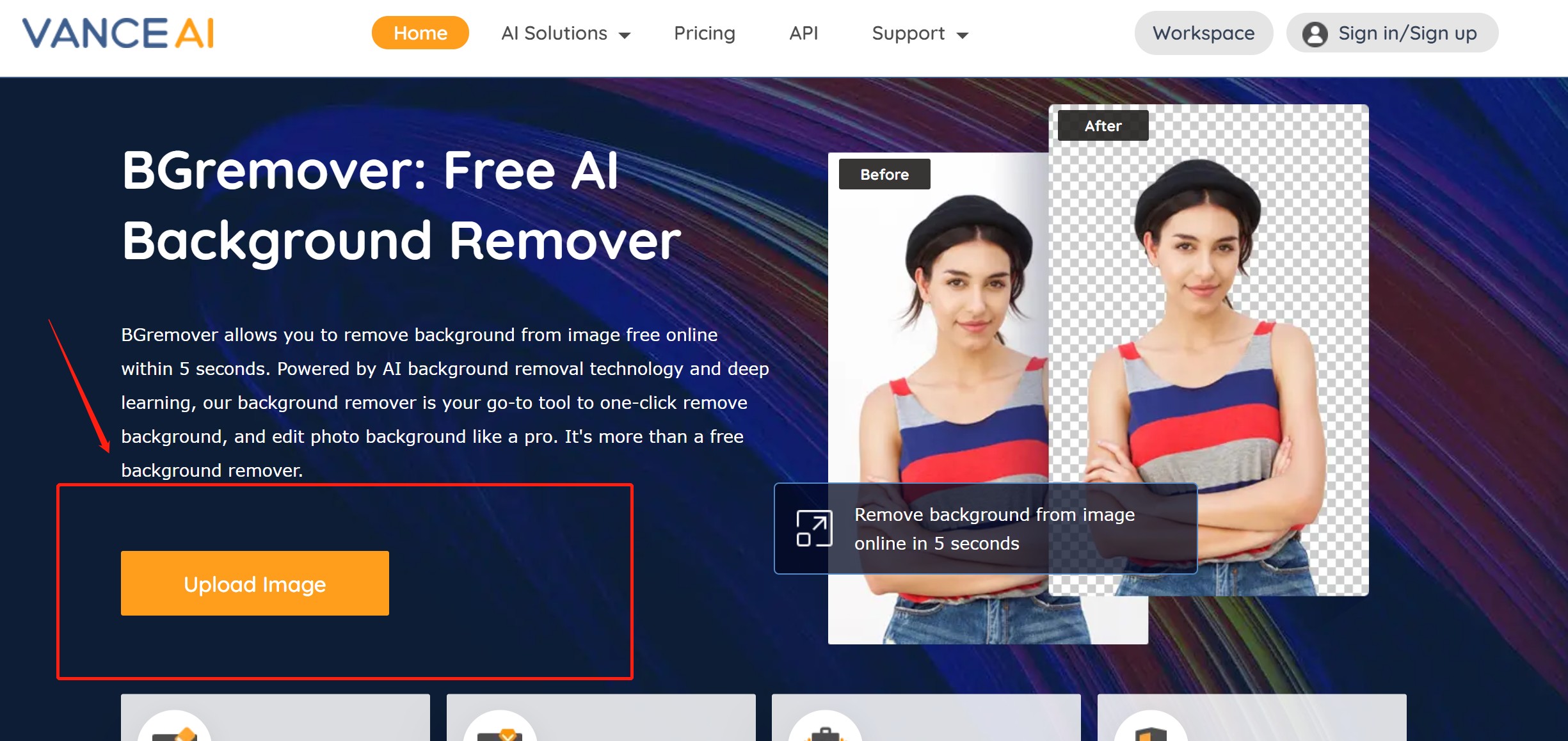 Step 2: The tool detects the foreground from the background and removes the backdrop from the eCommerce image in a matter of seconds.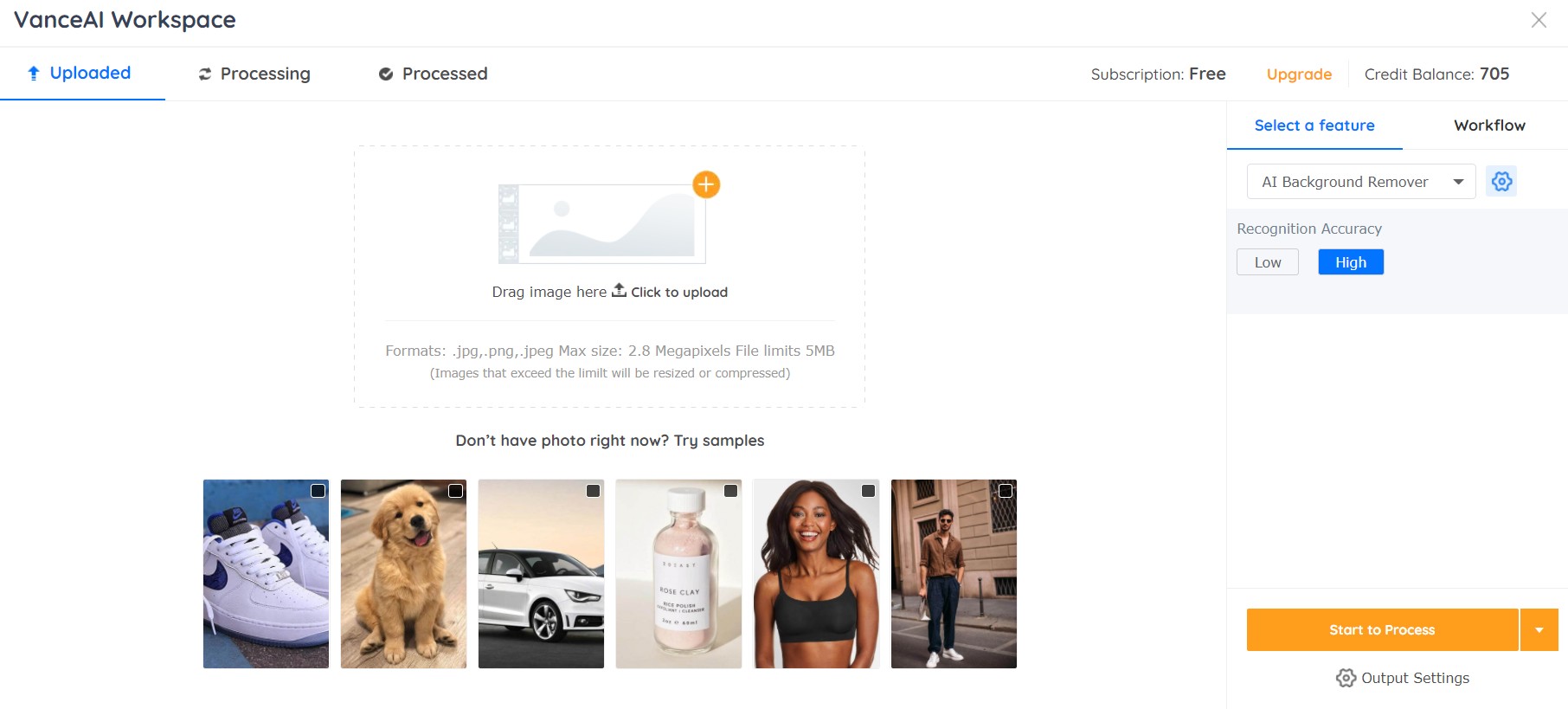 Step 3: At this point, you can download your results from the background remover and you can find the output in your local folder easily.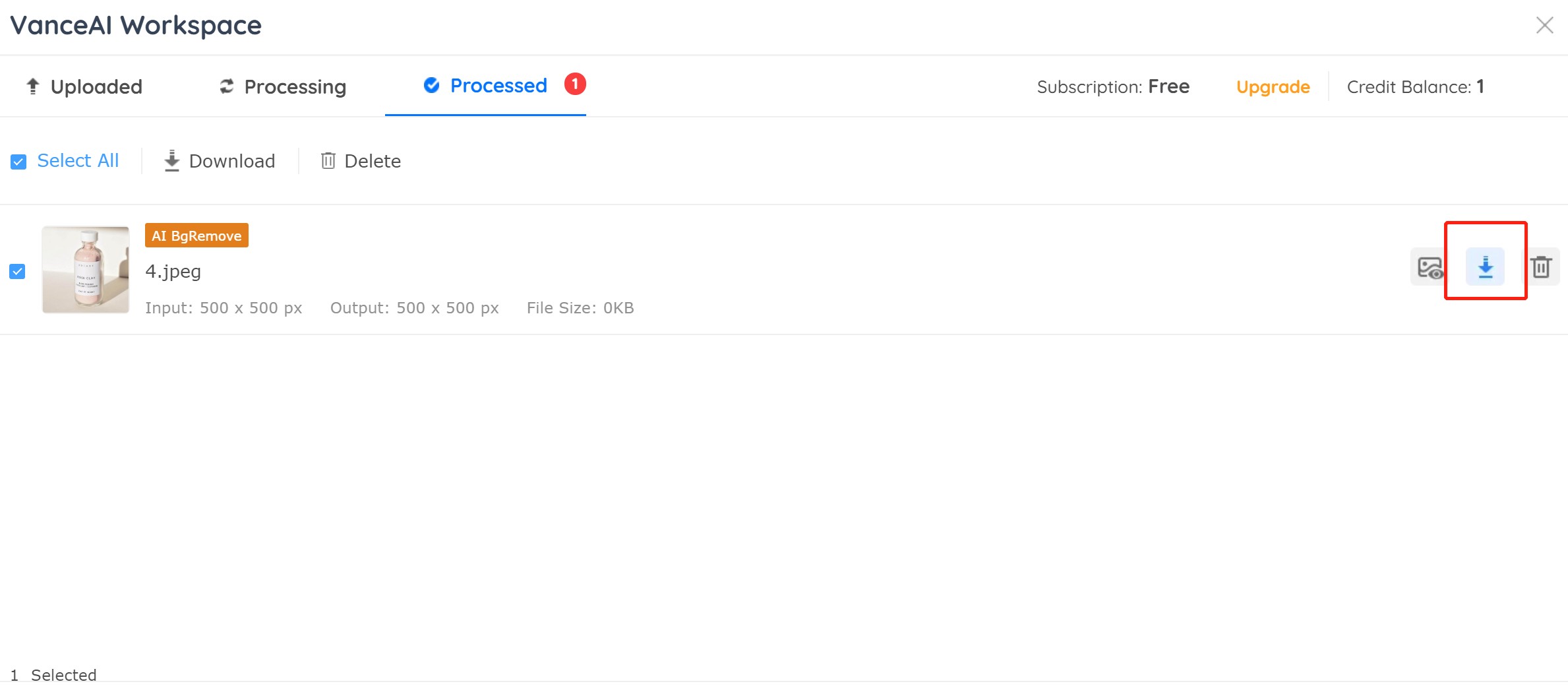 BGremover output review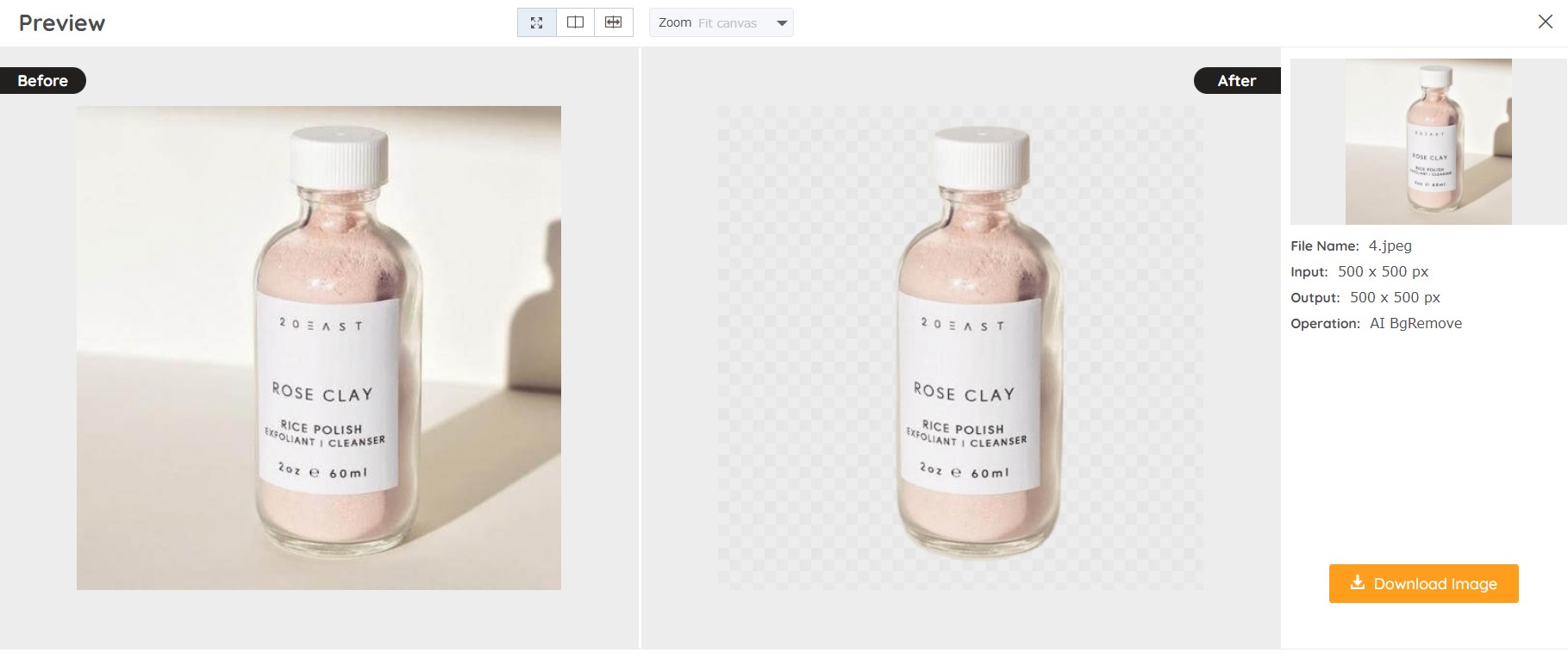 In the example above, this AI technology detects the background and foreground of virtually any image with near-perfect accuracy. The resulting image shows that BGremover pays attention to every detail, detecting both the image's principal features and the tiniest details. Despite the tool's perfection and ease of use, you agree that the way this tool transforms the background to black does a better job of showing the bottle.
Conclusion
Whatever method you use to photograph and edit your eCommerce product image, we're confident you'll find it to be the most effective. What matters most is that you experiment, and improve as you go. While shooting is enjoyable, editing may be time-consuming, without saying that if you use BGremover, whether make the background transparent or modify the background of a photo in a few minutes, this will be such a time saver.
Also read: How to Blur Photo Background with 3 Online Methods