As PowerPoint is one of the main ways to present our ideas, work, data during a meeting or a class, contents in our PowerPoint are very private and essential, we can share and present it with others, but we do not wish to see people make changes on it or steal it for their personal use without our permission. Hence, how to save PPT as PDF come to point, to avoid other plagiarizing our work and prevent such cases happen, a PPT to PDF converter helps you greatly.
VancePDF pioneered the paper-to-digital transformation with the invention of PDF which makes it a high standard professional in accelerating document productivity. With VancePDF, you can convert PPT to PDF quickly and safely, it also provides cloud service which avoids the untimely update problem happening, all you need to do is follow the steps below and have the work done.
How to save PPT as PDF file with VancePDF
Step 1: Open the webpage and upload your target PPT file.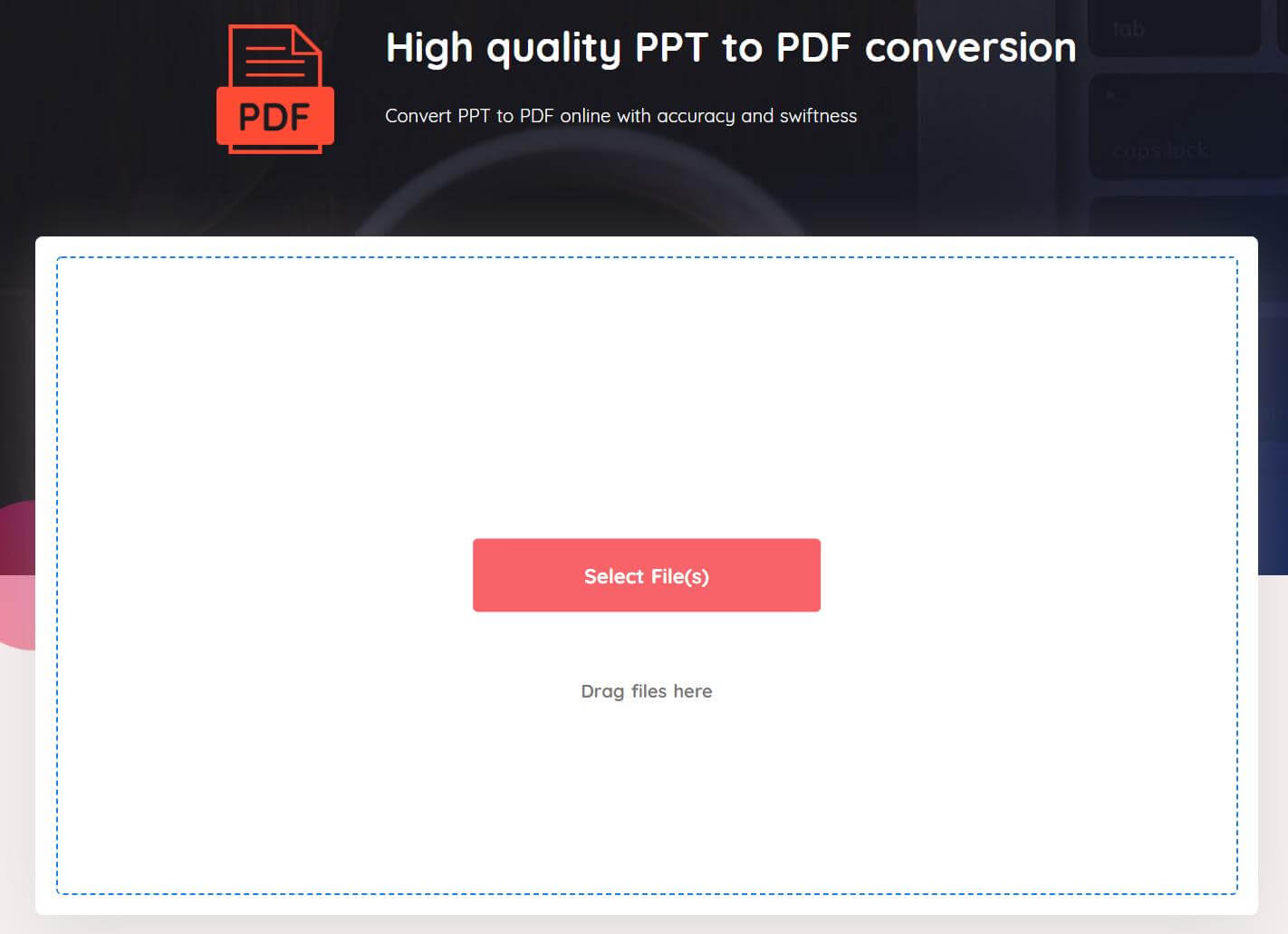 Step 2: Click the Convert button to start the conversion, and this step only takes a moment to finish.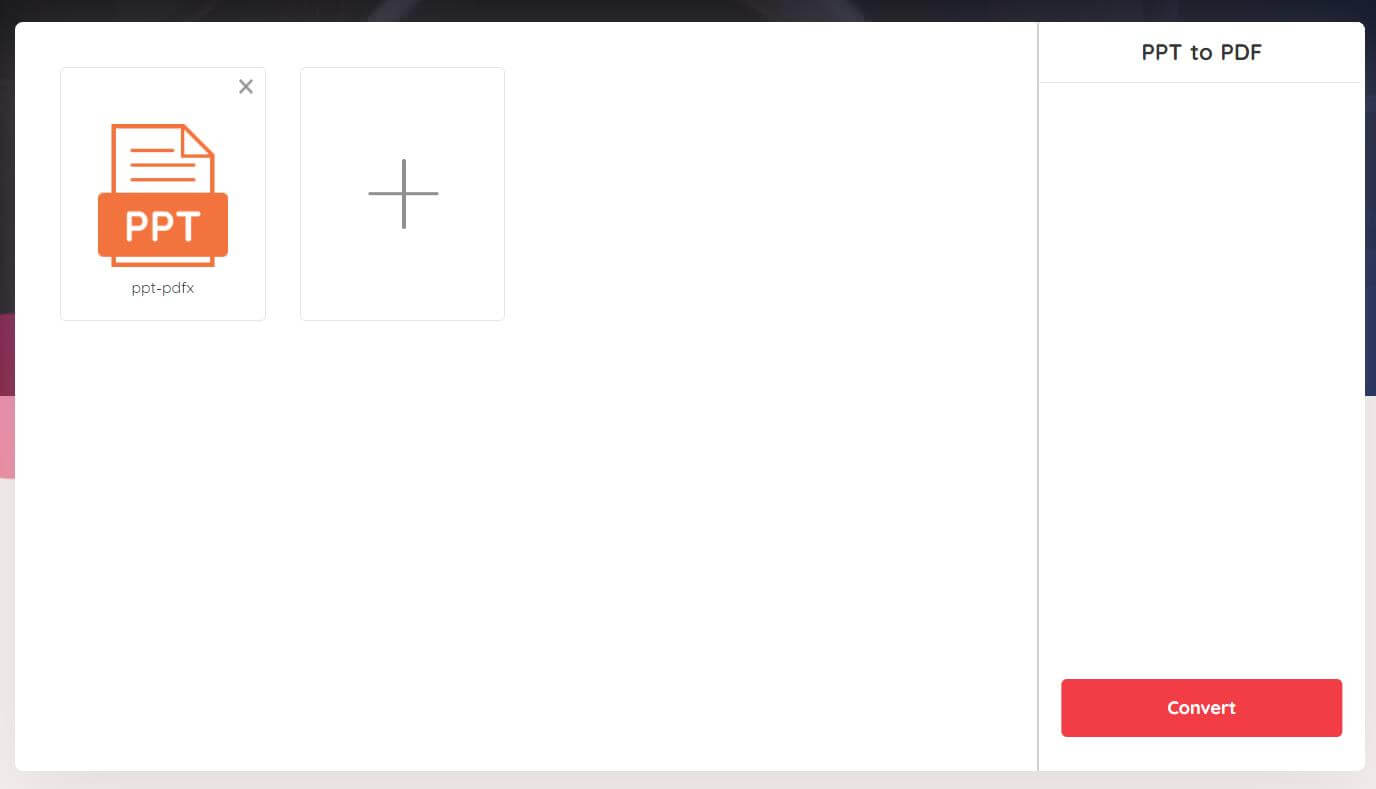 Step 3: Download the converted file as a PDF.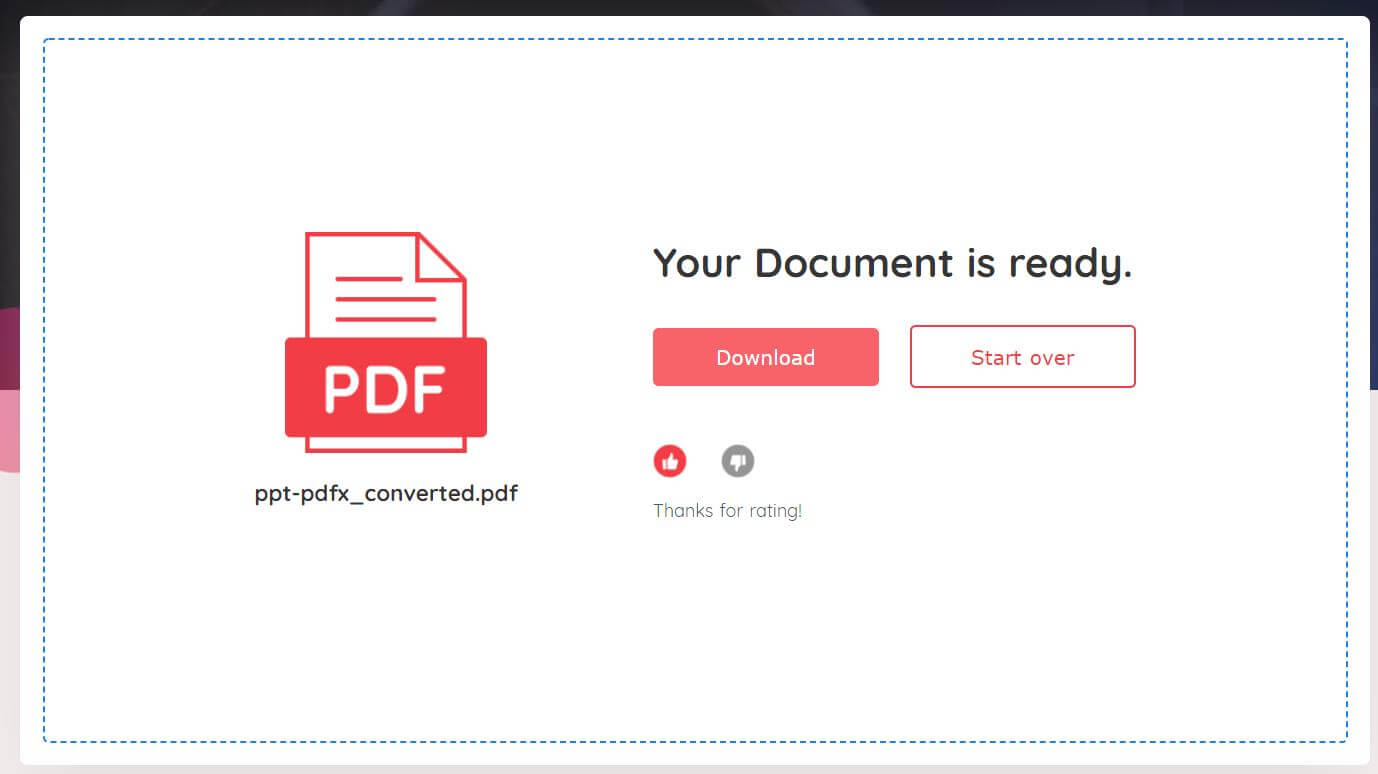 Small PDF is a comprehensive and versatile professional free online ppt to pdf converter. It is designed to make PDF documents work more productive and easier. 21 PDF functions are available and both PPT and PPTX are also supported here. Cloud-based servers are also a light spot of this tool, you can access it from anywhere and it will save your computer from doing all the hard work, with a few clicks and it will convert PPT to PDF.
How to save PPT as PDF file with Small PDF
Step 1:Drag and drop or click 'CHOOSE FILES' to import your PPT, you can also upload files from cloud storage like google drive.

Step 2: Wait for uploading and converting ppt to PDF format.

Step 3: Converted, but you can proceed to modify the file further if needed. You can see there are some other functions, then click "download" or you can save it to the cloud storage.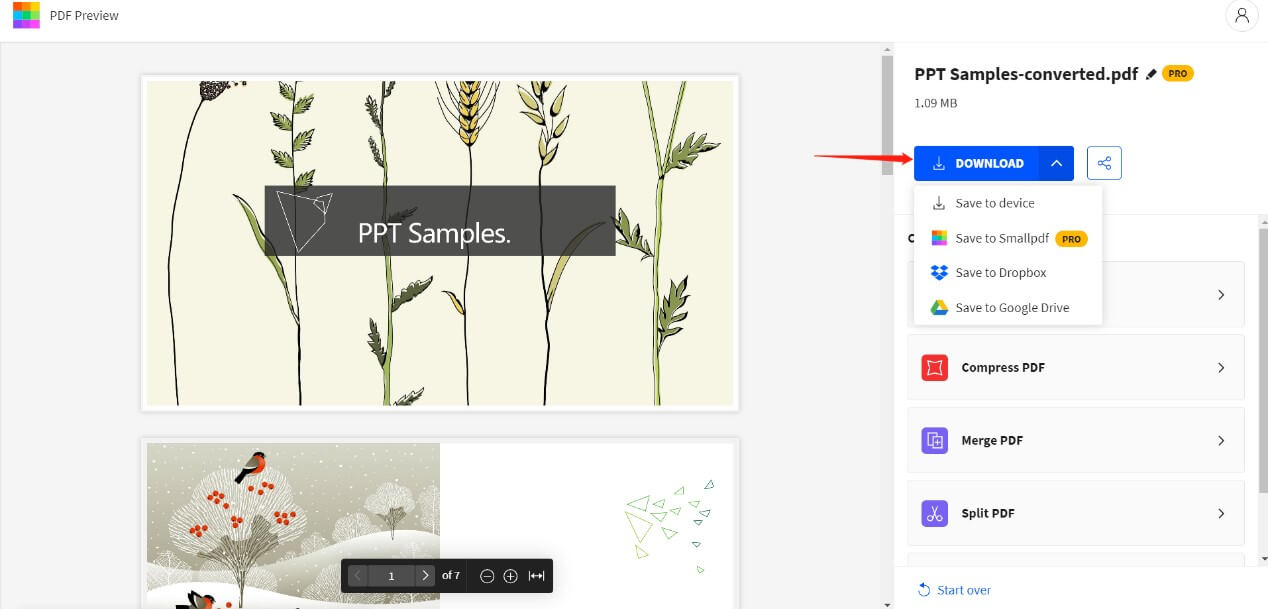 iLovePDF is a powerful online PDF converter and editor, it makes PPT and PPTX slides easy to view by converting them to PDF. And it will convert PPT to PDF free and easy. You can handle your work quickly with simple instructions. There are a few steps required, just follow the steps below, you will see how fantastic work it makes.
How to save PPT as PDF file with iLovePDF
Step 1: Upload the documents from your device or straight from the Cloud through Google Drive or Dropbox.

Step 2: Click on Convert to PDF to transform your ppt into a non-editable document.

Step 3: Download and save in PDF format or save it back to the cloud. If you want to edit the processed pdf, each icon presents a function in this picture, choose what you need.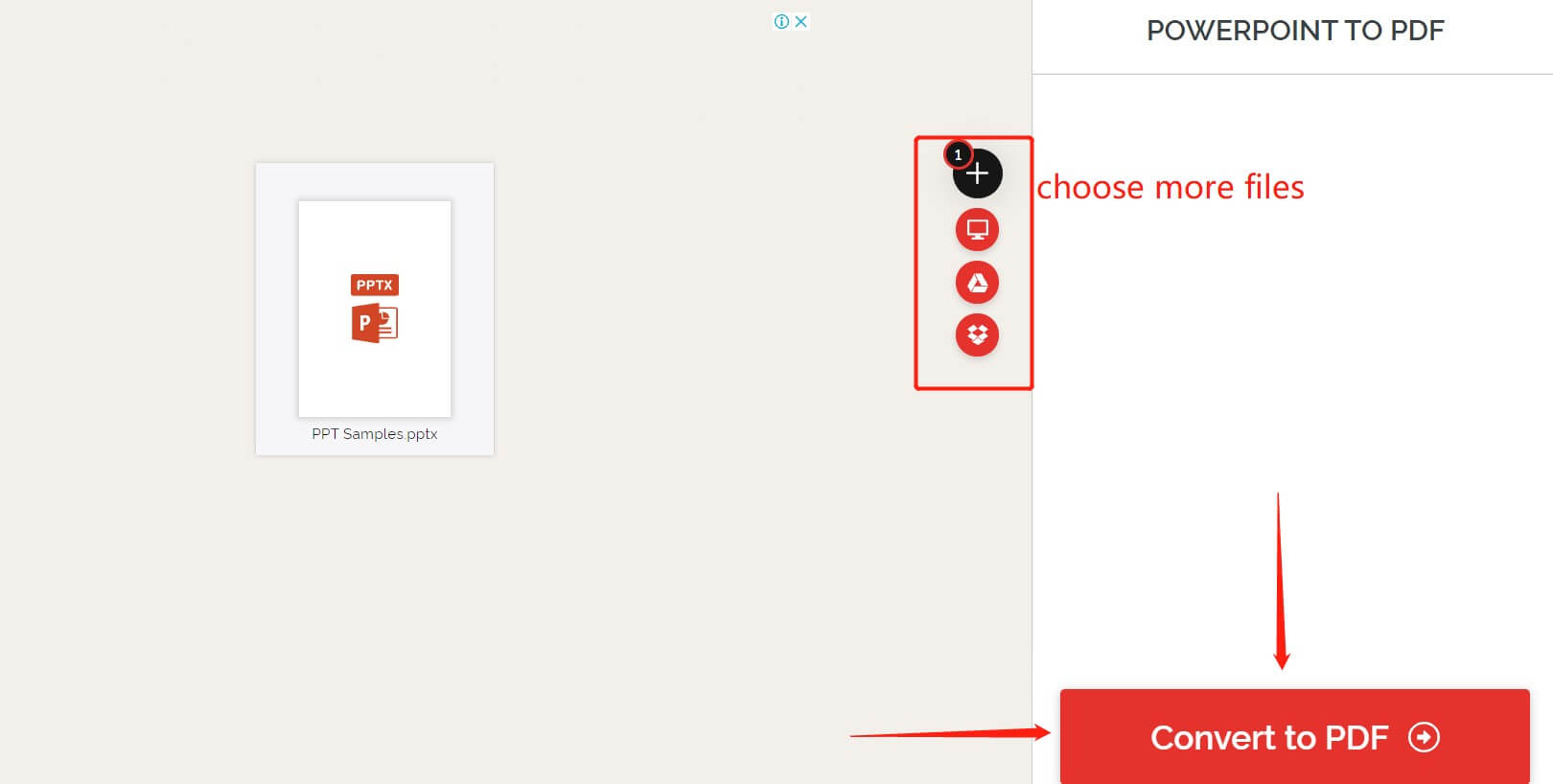 Conclusion
With these 3 methods listed above, now I guess you all know how to save PPT as PDF. All three are really useful and helpful tools, especially VancePDF PPT to PDF converter. Their free services are good, but once you have tried all the paid services, you'll see how excellent they are. Give them a try and find the best for yourself. Sometimes we need a free PPT to PDF converter to finish our work. However, paid services to make our work perfect, as the saying goes: wonderful products, better charged.
Also read How to Convert GIF to PDF with 7 Best Tools for more PDF conversion tools.