Among the many features of an AI photo software program is its ability to instantly fix your photos. Some of these features include the Perfect Exposure feature, which corrects a photo in seconds. Others include Enhanced Eyes, which enlarges the eyes and adds sharpness. Another powerful feature is the Automatic Skin & Face Enhancement, which smooths out skin imperfections and enhances your photos.
Pixbim Color Surprise AI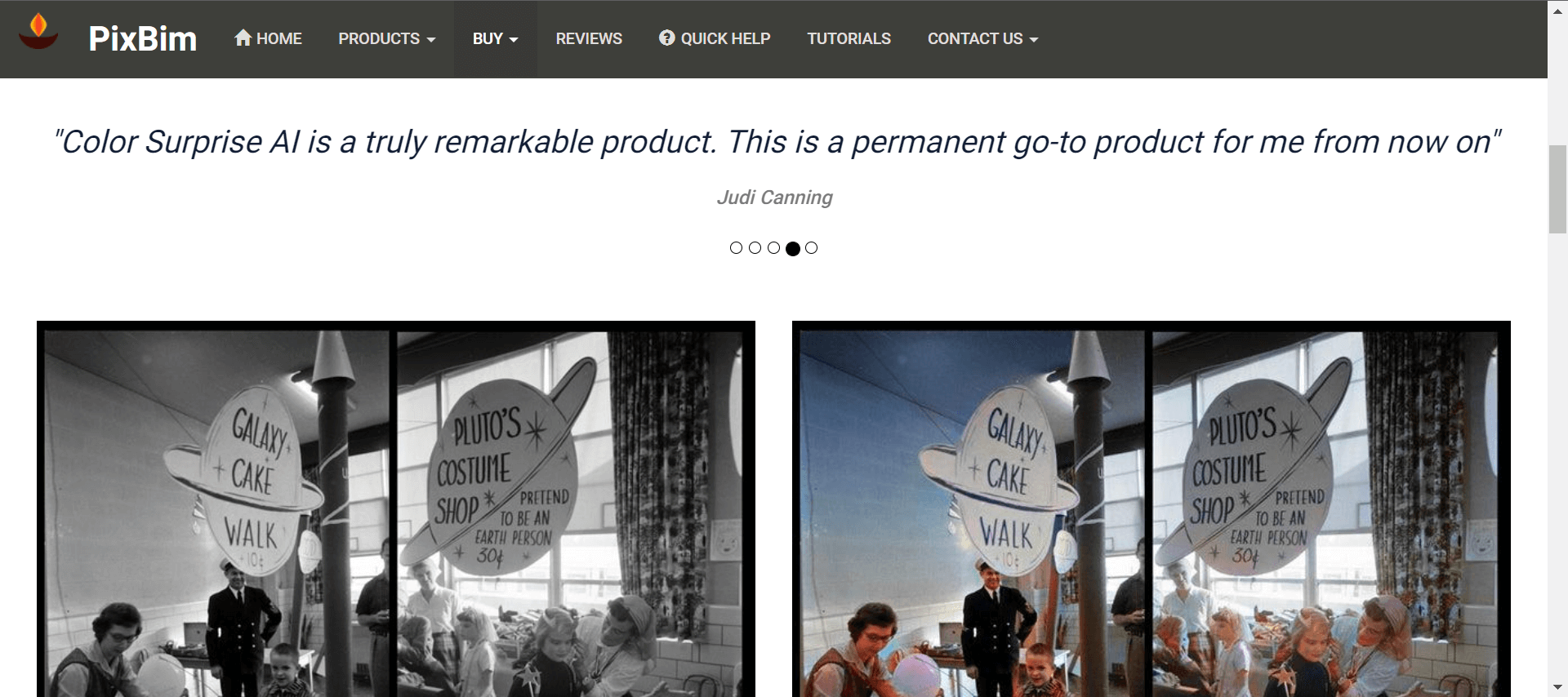 The Pixbim Color Surprise AI photo software is a desktop application that uses artificial intelligence to colorize black and white photographs. It produces high-quality colorized photos that are the same size and resolution as the original black-and-white photo. The program also features a powerful Brush Tool that lets you replace the AI-generated colors with the colors you prefer. This software is easy to use and is free to download.
Thankfully, Pixbim Color Surprise AI is an excellent choice for photographers who want to enhance their black-and-white photos. Its advanced AI uses deep learning technology to detect and change colors. The software also works with both Mac and Windows computers. This makes it the ideal photo editing tool for creative professionals.
AfterShoot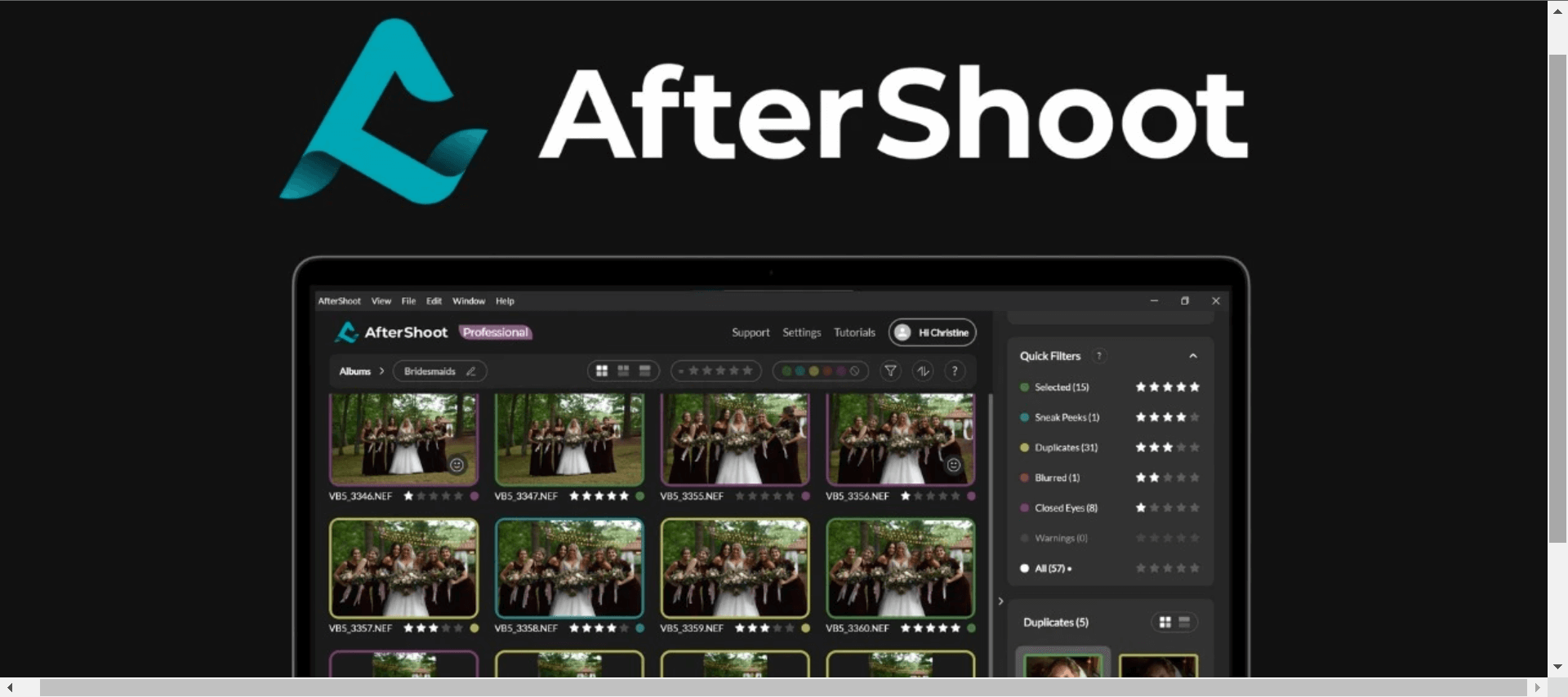 AfterShoot is a piece of photo software that automatically improves the quality and speed of your photographs. Its new update includes significant workflow improvements, such as reducing storage usage and import time, and culling HEIC images. The software also offers new features, such as time syncing, Color Profiles for image rankings, and three performance switches.
The program makes the culling part of photo processing a cinch. Its AI algorithm has been trained on 5 million images, which significantly speeds up the process. It works on both Mac and Windows platforms, and allows users to edit their selections with ease. It is ideal for photographers who shoot large volumes of photos. It is also compatible with all major image formats, including RAW, JPG, and PNG.
Another great feature of AfterShoot is the sneak peek feature. You can preview images before buying them to see how the software will improve your photos. The software also recommends five sneak peeks, and some of its customers have even cried with happiness.
Pixlr X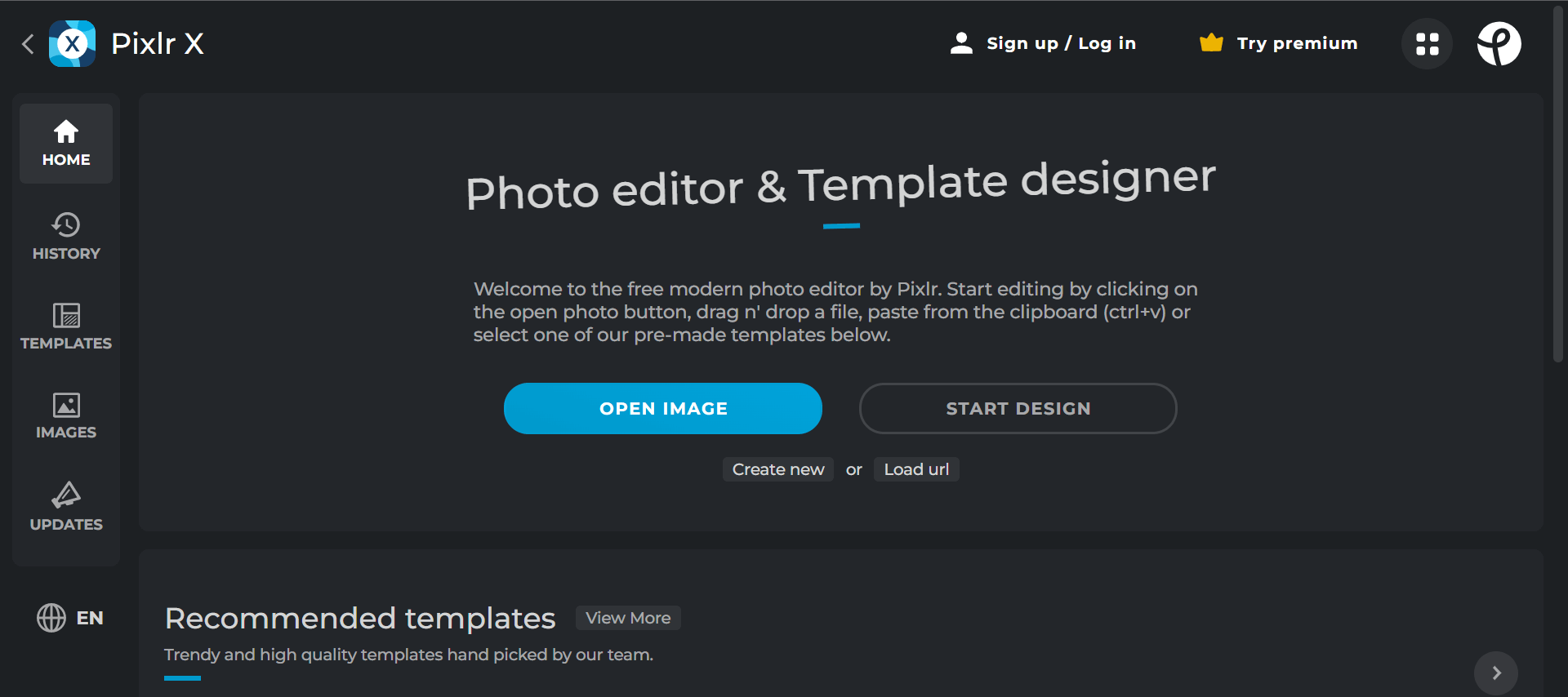 Pixlr X is AI photo editing software that is user-friendly and produces pro-level edits. It uses detailed algorithms to remove background, letting you focus on the important objects in the image. It also uses AI-based photo processing to maintain the aesthetics of the photo while enhancing its sharpness, contrast, and color. It also features one-click tools to fix color, adjust sharpness, eliminate blur, and apply vignette.
Pixlr offers a range of image editing tools, including the ability to create new images, edit existing ones, and crop them. It has many filters and features that help you improve your photos, including layers, vignetting, and noise. The software also offers excellent image format support. Its X and E versions can open and edit all of the most popular image formats.
The basic plan for Pixlr is free. This plan allows access to basic editing tools, and includes a free 30-day trial. The free trial is ad-free and doesn't require installation. After the trial ends, you can choose to pay for the full program. However, if you want access to advanced tools, you'll need to subscribe to the Pixlr Premium plan, which will cost you $7.99 per month.
Movavi Picverse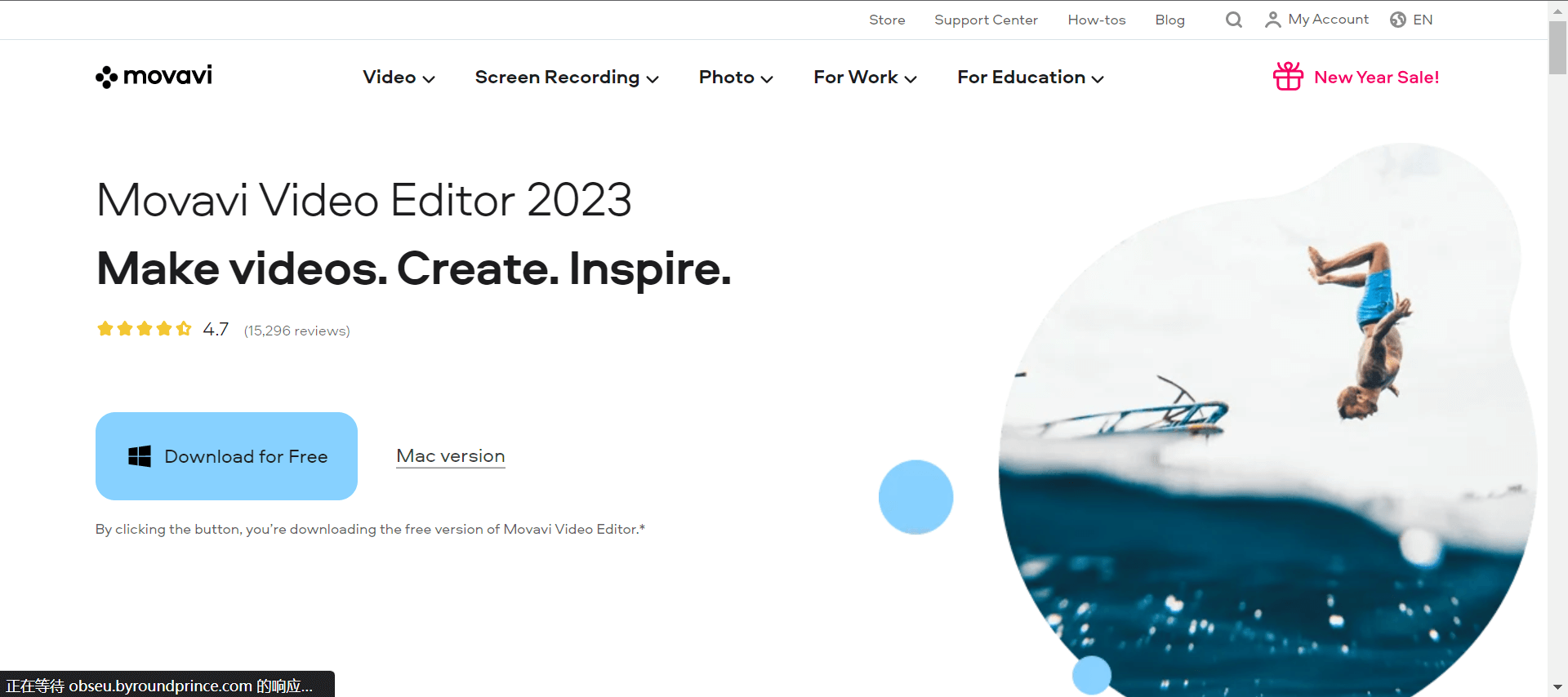 Movavi Picverse is a professional image editing software. Its retouching tools are very effective and help users recreate the look of their photos. It has nine categories of effects that you can use to enhance your photos. It also allows you to add watermarks and change the properties of the image. The program can help you create amazing effects in a few clicks.
Besides editing photos, Movavi Picverse also supports text editing and fonts. It can also open RAW files and convert them to JPEG automatically. It is available in multiple languages. Movavi Picverse is an excellent choice for beginners and professionals alike. Its AI-based tools allow you to experiment with your pictures and achieve stunning results in a matter of seconds. For instance, you can quickly adjust color and contrast in your pictures. You can also remove unwanted backgrounds and retouch photos without sacrificing quality.
ImagenAI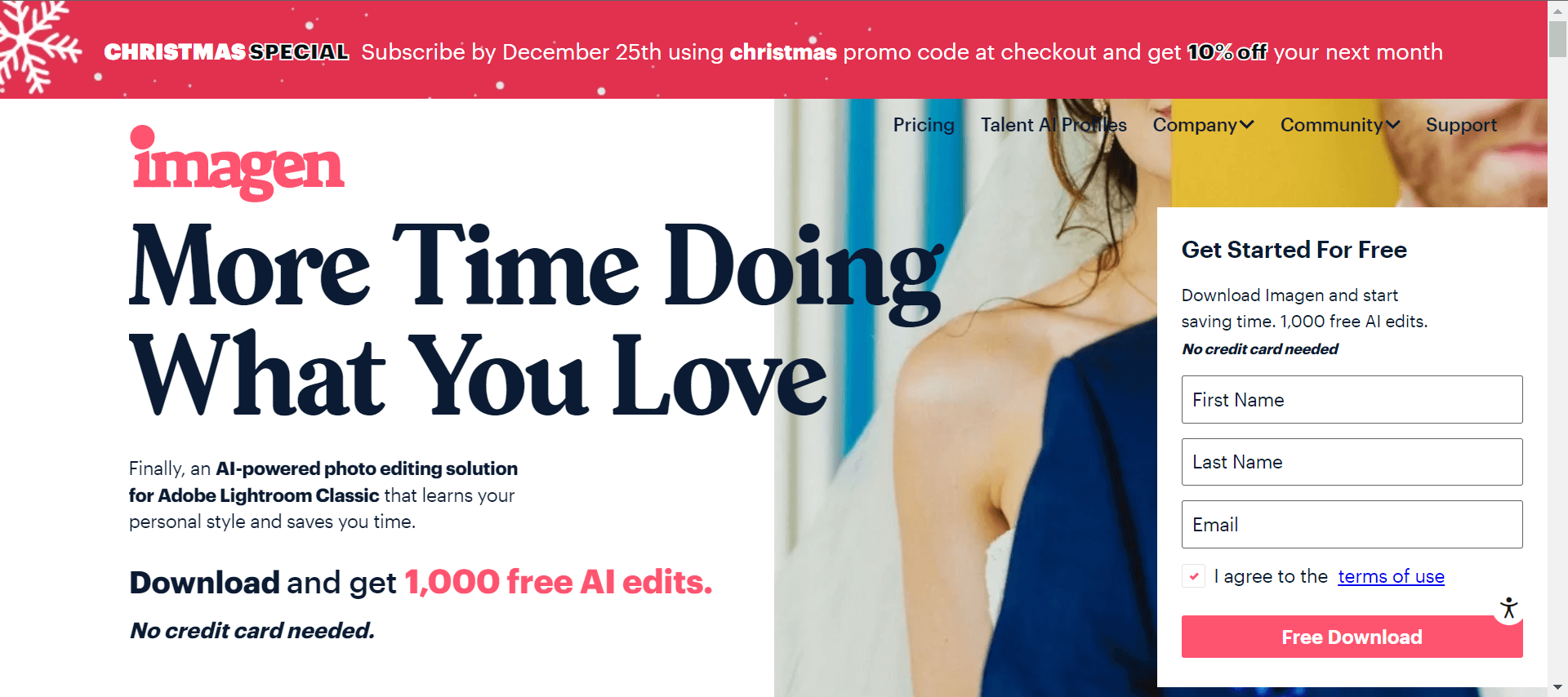 ImagenAI is an AI photo software application that can be used to process photos in many styles. However, you must include photos of a variety of scene scenarios to train the AI to work properly. The software includes controls for white balance, tone, presence, and colors, as well as straightening.
After you have uploaded your images, ImagenAI will analyze them to determine their style and begin editing them. You can download the finished photos once the AI has analyzed your images. This will take a few days, and you'll get an email once the program has finished processing your images.
ImagenAI is priced at $7 per month and is compatible with both PCs and Macs. You can also choose a pay-per-use plan that starts at $4.50 per image and goes up to $15.00 per year. You can also try ImagenAI for free for 30 days before you buy.
Luminar AI 
Luminar AI photo software is a powerful editing tool that offers a number of AI-based features. It can automatically detect and fix a wide range of problems in your images, such as sky, skin tone, and blemishes. It can also selectively sharpen and fix color balance. It offers many presets for common editing tasks. Users can select the Template they want, then click the image to apply the adjustments. Luminar AI offers pre-installed templates for various types of images, including high-contrast black and white images, light adjustments, and fluffy clouds.
Another useful feature of Luminar AI photo software is its Augmented Sky tool, which automatically replaces the sky with a new one and adds realistic reflections. It also allows users to swap out the sky with water in landscape photos. Additionally, the program automates layer mask creation, allowing users to apply blending modes and create new textures. It also helps photographers achieve the perfect bokeh blur with any lens, whether a portrait or landscape photo.
conclusion
If you still want to experience the details further, you can go to their official website for a trial. I hope that the above explanation of these software can better help you choose to get the effect you expect.