What are visual assets?
Visual assets are digital assets that include videos, memes, diagrams, GIFs, screenshots, photography and images. Most of these assets are primarily visual content. An example of this is a video which is a stand-alone asset, the same as visual content. However, it can hold its own as relevant and informative visual content. For this, an example is a brand logo which is a visual asset but technically not considered part of a  visual asset.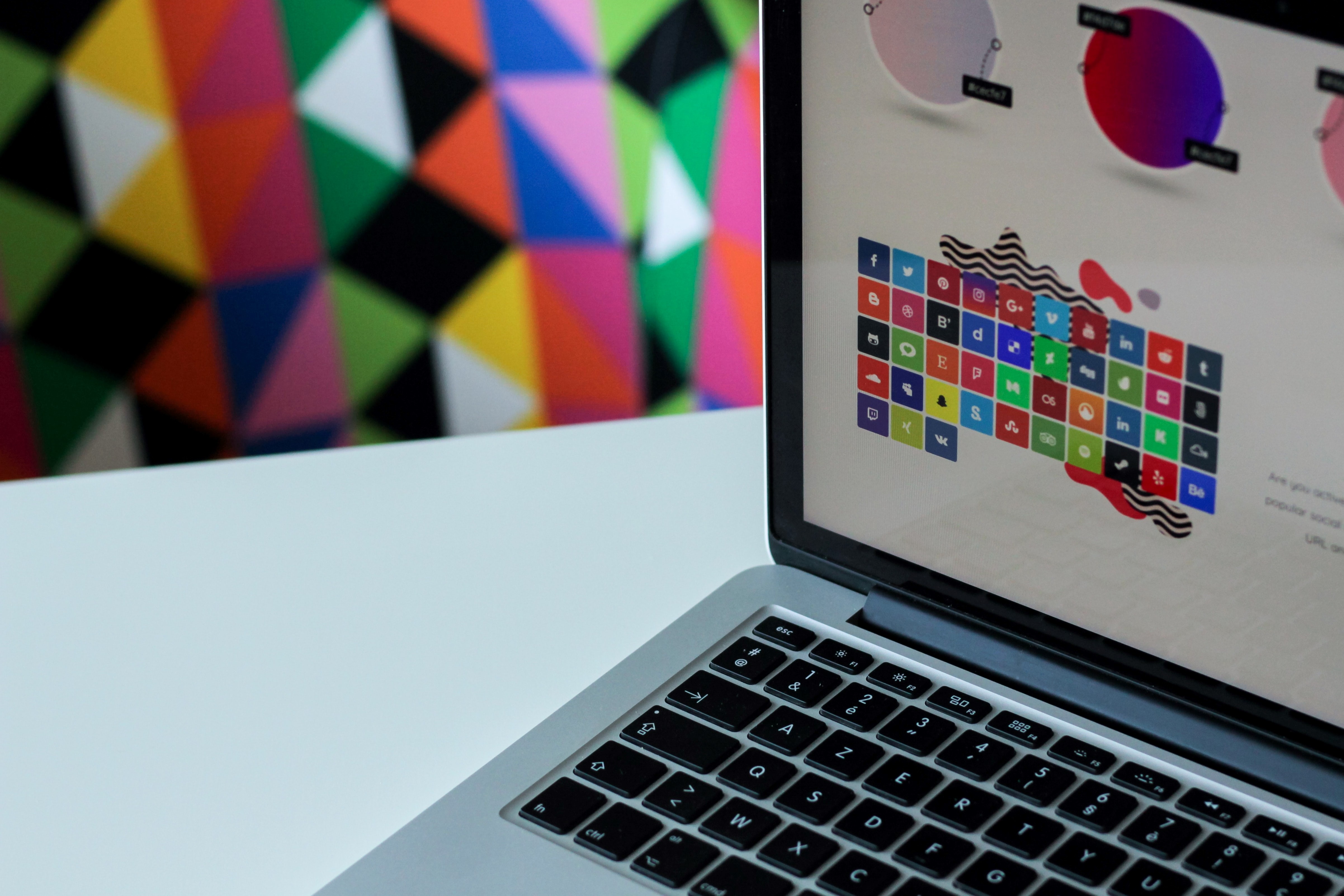 What is visual asset management?
Visual asset management is a software solution that focuses on onsite scene documentation using 360-degree photography. Visual asset management picks up all the critical components of digital asset association and incorporates them into an interactive virtual expedition. Visual asset management assists you with your virtual facilities in media such as photos, videos, and documents, and all you need to do to click on the hotspots from a 360-degree image.
Why does visual asset management matter?
Visual asset management has various importance in organizations, and the reasons why you should implement it in your firm include:
Complete view: Visual asset management gives you a 360-degree view of the entire area, so whenever you have a site of interest, you can have a look around like you physically exist at that spot. The camera is high quality, giving you a good view of all the directions.
Archive: One of the most significant advantages of visual asset management is that it can archive data. With the assistance of an imaging system, you can capture any physical condition.
Best 5 visual asset management tools
1. Weiss ag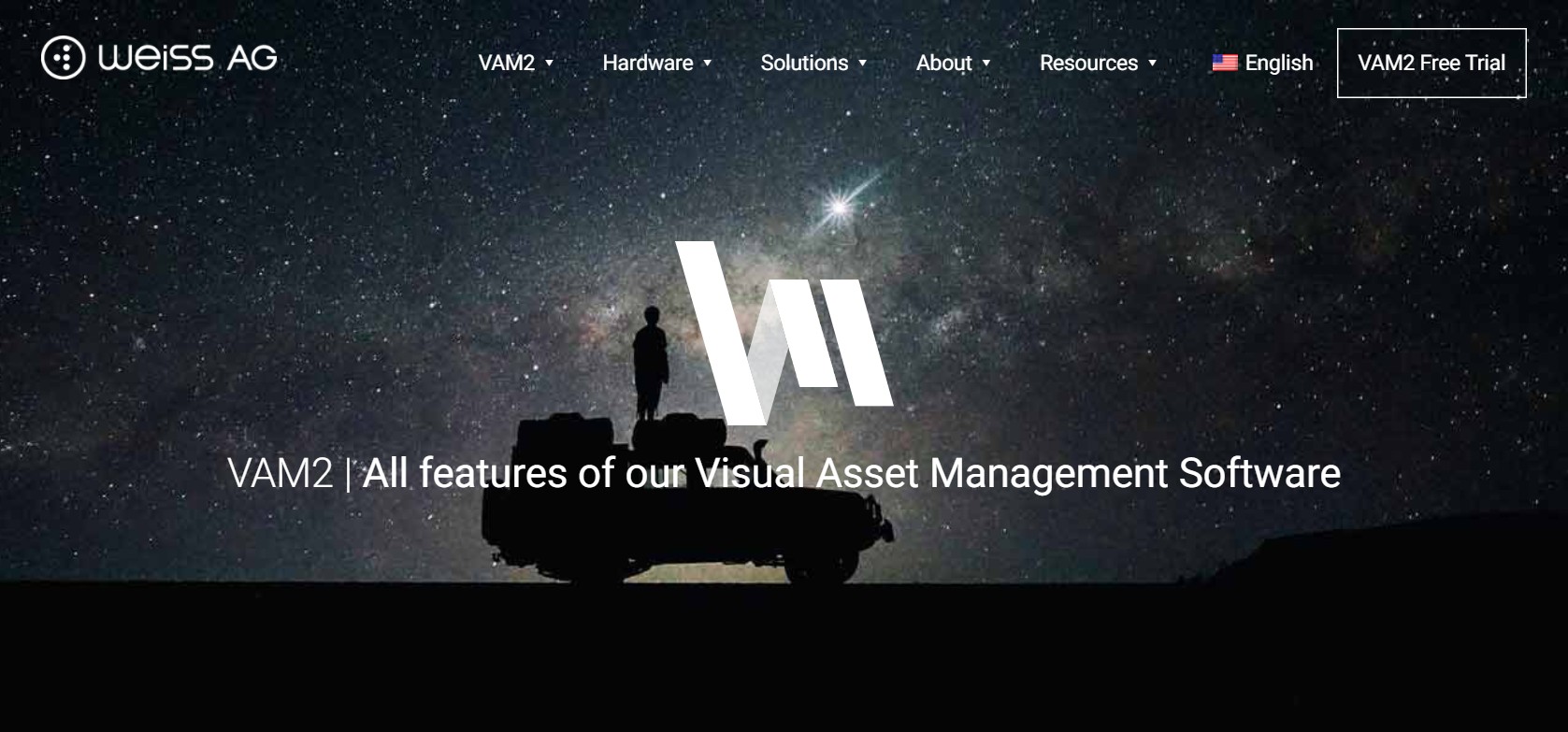 Weiss ag can be as fine-grained as blocking a single object in a project for a particular user or predefined user groups. Once set up, you can manage the user rights from your central infrastructure. Vam asset supports Chrome, Firefox, and Internet Explorer – we can support additional browsers on demand. With VAM2, you can place visual links (hotspots) from everything for easy visual navigation through your assets. VAM2 supports more than 60 different document file formats in different versions displayed on any device in the browser without installing 3rd party software. Search, tag, and share your documents and presentations and enjoy the convenience of working in one place with VAM2.
2. Vaaama ag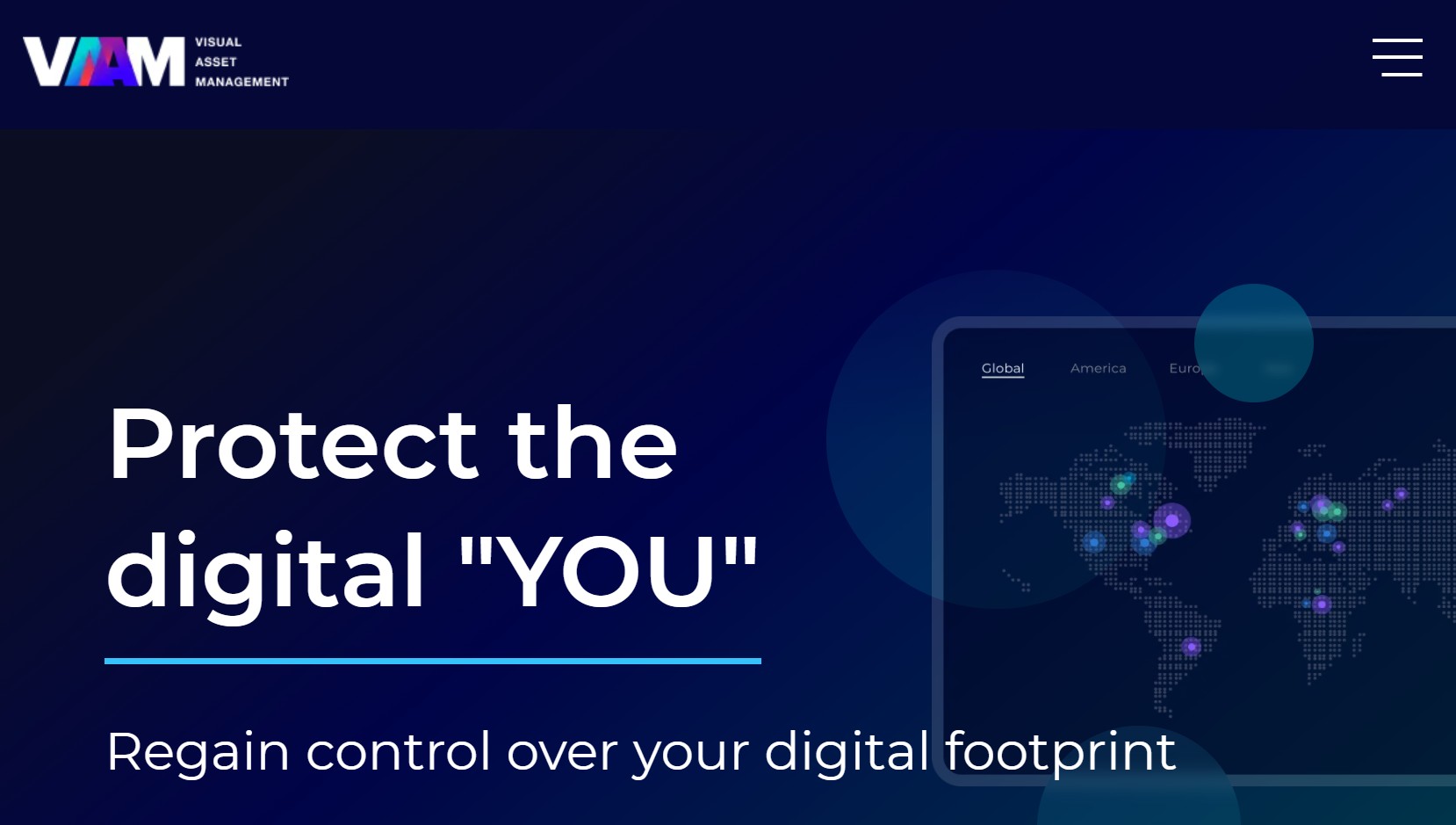 This visual asset management system monitor and protect your online footprint and give you the tools to regain control over the digital "YOU". This can be as fine-grained as blocking a single object in a project for particular user predefined user groups. Once set up, you can manage the user rights from your main infrastructure.
3. Woodwing swivle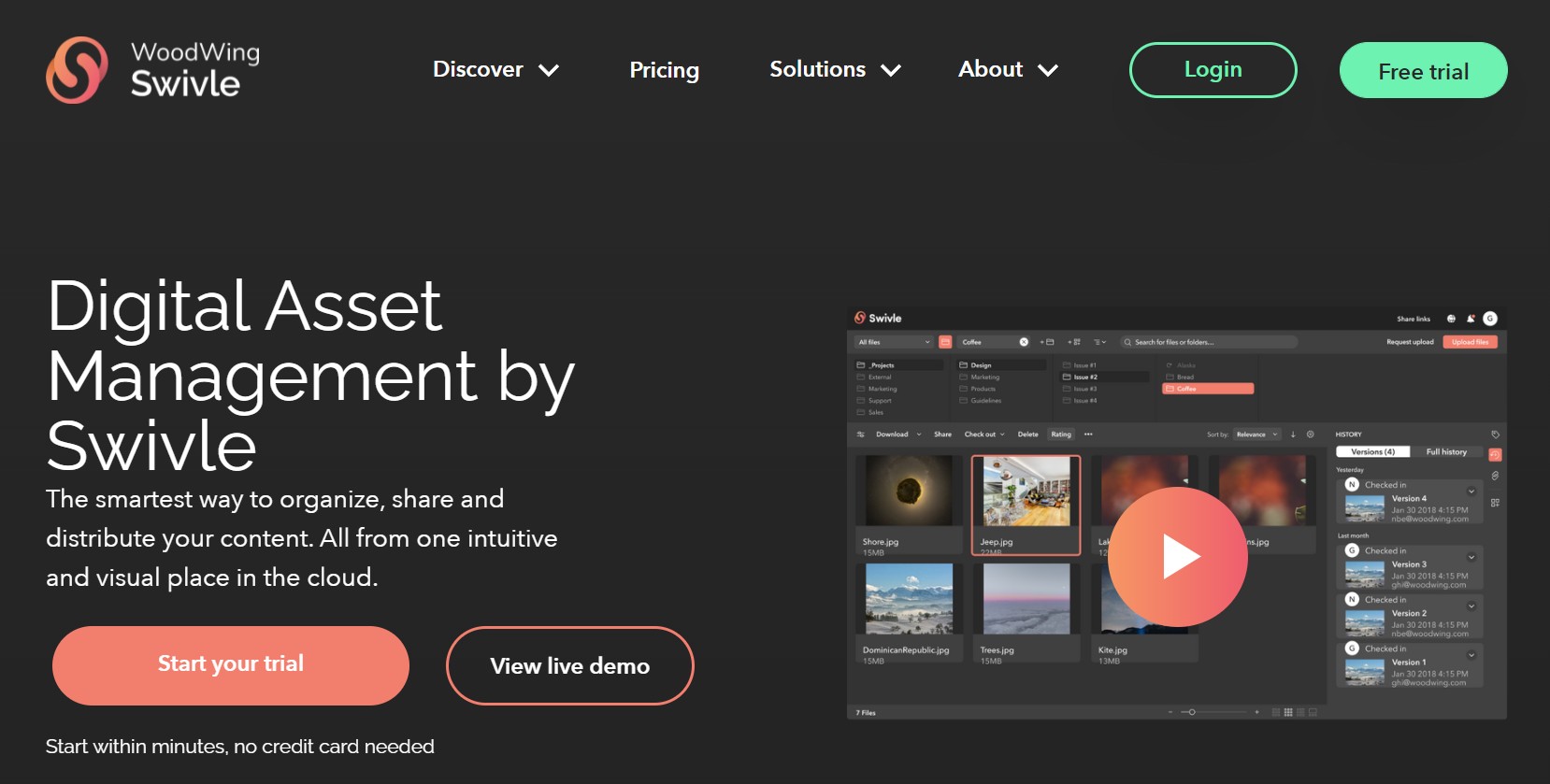 On-premise software is software that you install and run yourselves on your servers. This means that you are responsible for ensuring that the DAM is maintained and running correctly. Hosted DAM in the cloud or visual asset management  Software as a Service (SaaS) solutions has its own set of advantages and disadvantages. Benefits include easy access for everyone out of the box without any firewall configuration. Disadvantages include lower speed and fewer options to configure and manipulate the software.
4. Lingo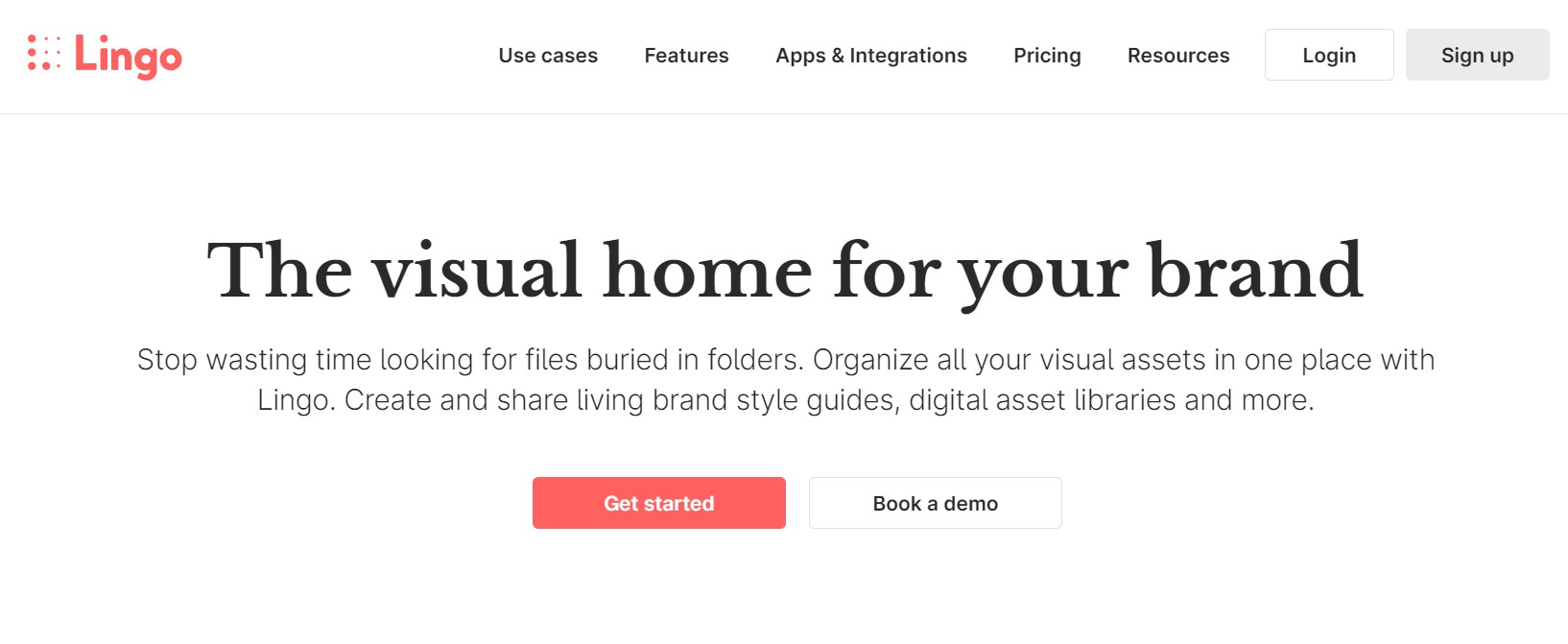 As a visual asset manager, you should stop wasting time looking for files buried in folders. Organize all your visual assets in one place with Lingo. Create and share living brand style guides, digital asset libraries, and more using this easy-to-use system. The canvas is part brand style guide, and part digital asset management system.
5. Third light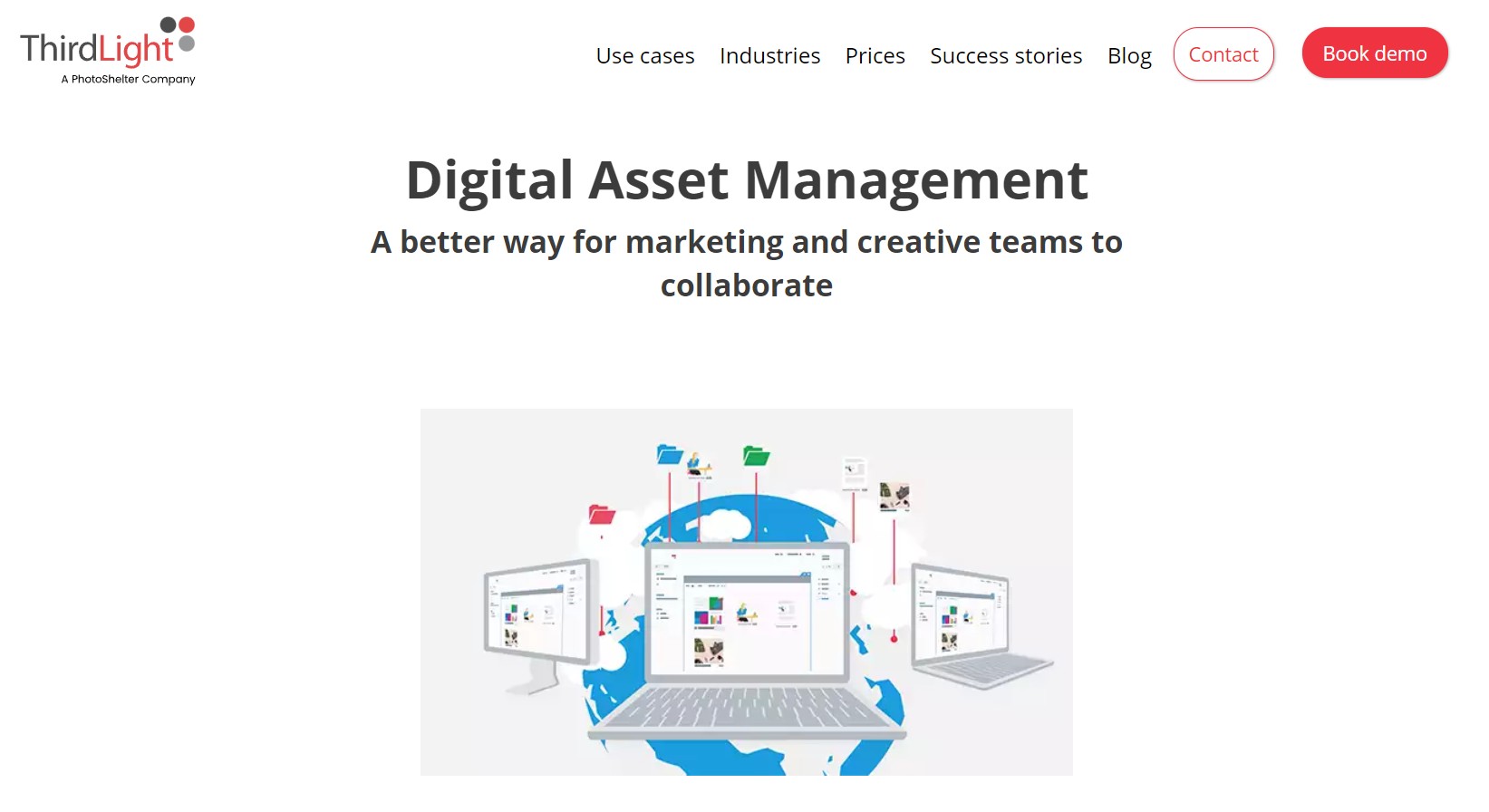 Project Sync pulls all visual asset management software files and folders from Chorus onto your local machine. It automatically updates them when there are changes. When you hit save, edits are pushed back to Chorus as revisions. If you're offline, Project Sync catches up when you connect. With no need for proprietary plugins, every application is supported.
Conclusion
Visual asset management is a song that every visual asset manager needs in their company when it comes to having amazing photos to post on your website so that they can capture the eyes of your customers and stakeholders who want to work with your firm. It is also important to have tools that can allow you to edit your assets efficiently, such as a video editor or image background remover. So always invest in a good system to manage all your visual assets and improve workflow.