What are SaaS marketing tools?
In a nutshell, a SaaS (Software as a service) provides a complete software solution that you purchase monthly or annually from a cloud service provider. Typical examples are Email and office tools like Microsoft Office 365.
This may be a freemium service (free to start with advanced features behind a fee) or completely paid from the beginning. But when you use this digital marketing SaaS platform, it should feel like having superpowers. Each of these tools has unique software, and they've been incredible partners to work with.
Top recommendation for image optimization
VanceAI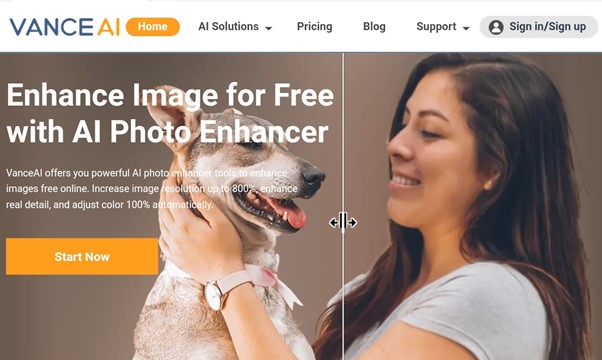 VanceAI is a sophisticated online tool powered by artificial intelligence. While VanceAI tool specializes in essential image enhancement, detail, and correction functions, do not doubt its AI marketing capability. Arguably the most impressive VanceAI tools, AI Image Enlarger and BGremover: it'll automatically compress images, turn a picture into a drawing, restore old photos, change image background enhancing details instead of the noise of your images intelligently. Therefore, you can design product photos for your online stores, presentations, and so much more.
BGremover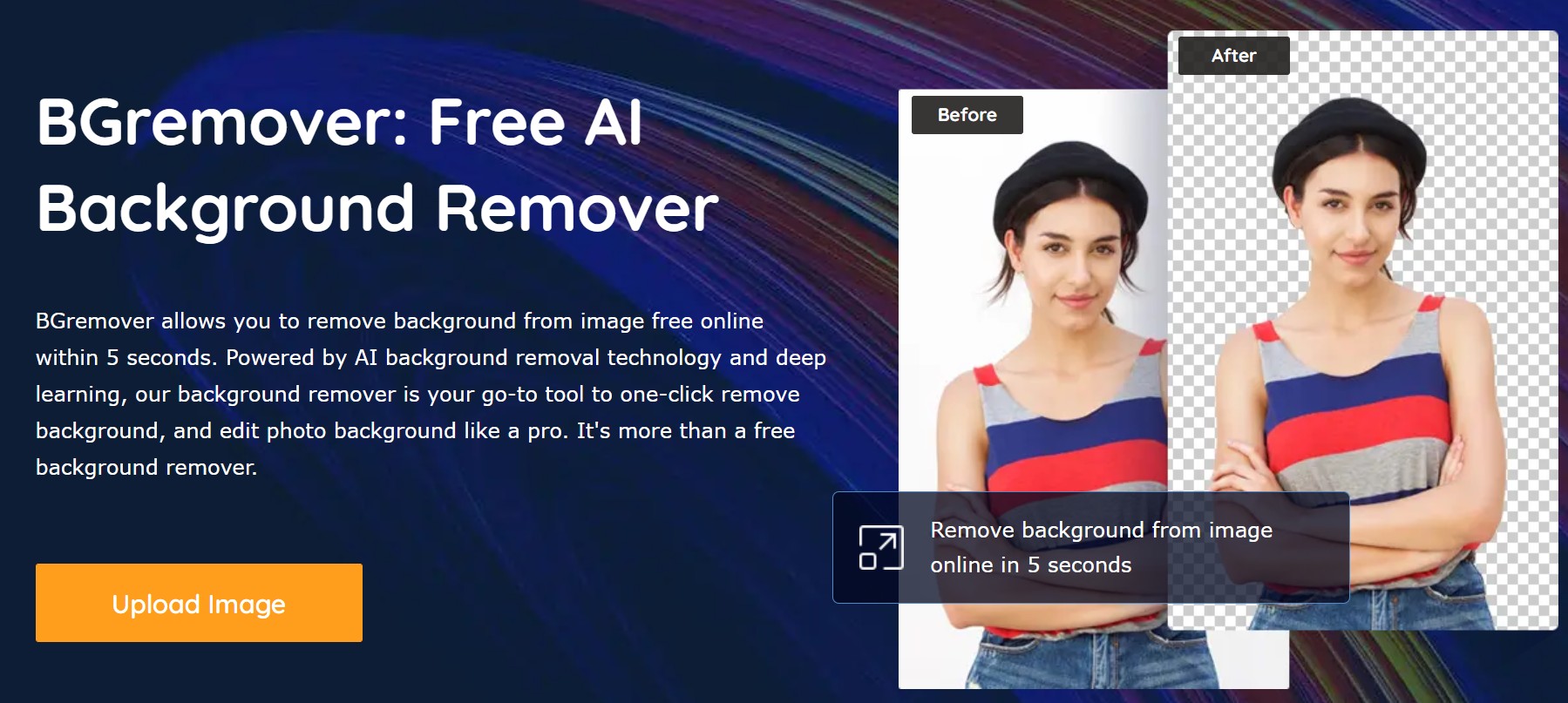 Your product background can either draw in more products or repel them, depending on the type of story you tell. Hence, it is very important to pay attention to this. But sometimes, the deed has been done – you've already captured an unattractive image with an incompatible background. As luck would have it, using a background remover like BGremover can be a lifesaver. This is a tool that adopts AI and deep convolution neural networks to process images and remove background from them. It is largely free and requires almost no effort from you.
VanceAI Image Enhancer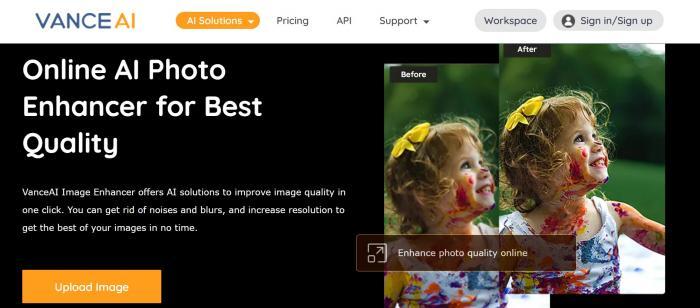 When it comes to image optimization, this thing is usually related with showing details of pictures as fully as possible. It is important to optimize details and to recreate them. This tool photo enhancer, as a one-click AI solution, exactly aims to help enhance photo details. Additionally, it also helps you to remove disgusting blurry, or noisy parts despite the fact that they are not the tool's main focus. So I believe that you may better optimize your photography if you follow the advice.
Best 5 SaaS marketing tools review
1. Benchmark: find prospects and reach to customers email tool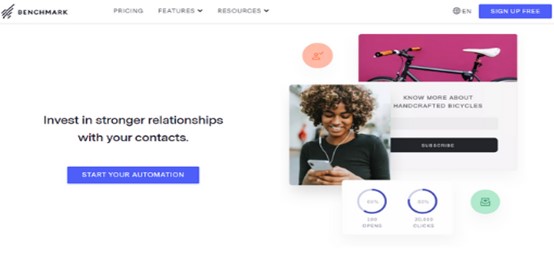 Simply put, Benchmark Email is the leading SaaS email marketing platform (Software as a service). Benchmark has ignited our customer relationships management (CRM) with easy-to-use email marketing and marketing automation platforms. The all-in-one, SaaS email marketing automation tool is a superb choice for sending beautifully targeted and effective email campaigns for any small business.
The key feature of this application is the quick, eye-catching drag & drop email builder. Everything is beautifully designed with a great user experience, from their templates to the platform. You can use the software without implementing photoshop express online edition. It is also free for unlimited subscribers and about 250 emails per month to manage your entire online presence.
Key Features
Accurate analytics and reports on marketing progress
Well designed and intuitive templates
Straightforward email marketing solution to create a wonderful experience for clients
2. Hotjar: understand user behavior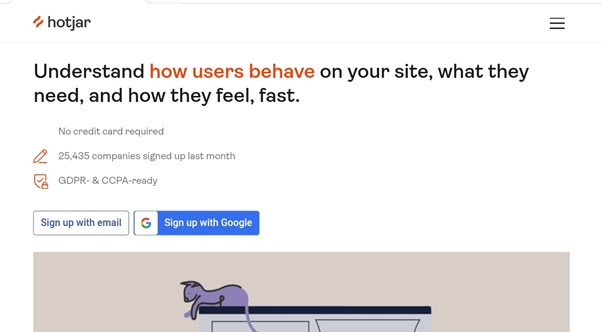 Right now, we use Hotjar, this pioneering SaaS marketing platform, for a handful of functions. It can break down Insights into how users are experiencing your website so that marketing teams can deliver real value to them. Hotjar is a conversion rate optimization tool into one reasonably priced platform for saas digital marketers.
The marketing saas tools tool is easy to set up and navigate. Straightforward with significant modules or components. You can easily switch from lookingat heatmaps to actual user recordings. It's also effortless to enable Hotjar within your websites. Its features include visual conversion funnel analytics, feedback polls, form analytics, surveys, and usability testing.
Key features
Breaks down complex analytics into the tiniest bits
Comprehensive overview of heatmaps, sessions, and other metrics.
Shows you what's working and what's not in your marketing.
3. SEMRUSH: marketing research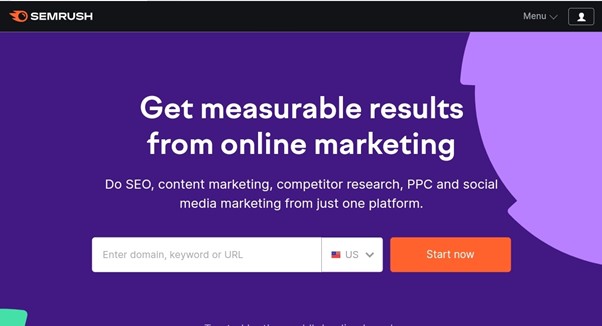 No saas marketing stacks are complete without a powerful SEO tool, and Semrush has been the principal tool in our Toolbox for years now. SEMRush is a comprehensive digital marketing research tool. It helps businesses learn precisely how and what the competitors are doing to succeed so that you can replicate it for your organization.
It delivers most of what regular small to midsize business (SMB) marketers need from an SEO tool. SEMrush provides a wide array of functionality across ad-hoc keyword research, domain analysis, link-building, ongoing search position monitoring, and crawling.
Key features
Breaks down complex analytics into the tiniest bits
Comprehensive overview of heatmaps, sessions, and other metrics.
Shows you what's working and what's not in your marketing.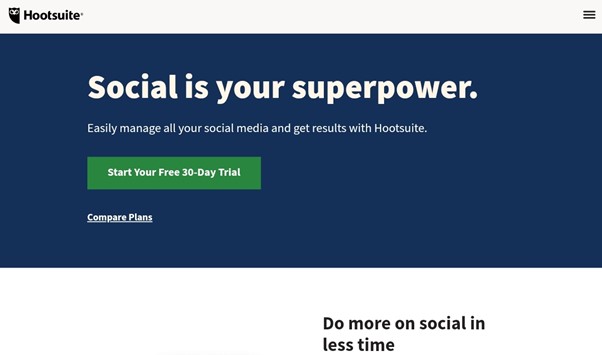 If you're talking about the most widely trusted social media management tools, the name Hootsuite is bound to come up. And that's not a surprise! It's been around for a stretch, and many individuals, small businesses to large SaaS enterprises, depend on it.
With Hootsuite, you can reliably schedule posts across numerous social channels (including YouTube, Facebook, Instagram, Twitter, LinkedIn). You can manage organic and paid social media content and easily keep track of customer conversations. It also breaks down silos in how you collaborate with your business and gains actionable real-time data from social media to make critical decisions.
Key features
Offers team training via Hootsuite academy
Social media content scheduling
Unified social media inbox.
5. Wistia: Video marketing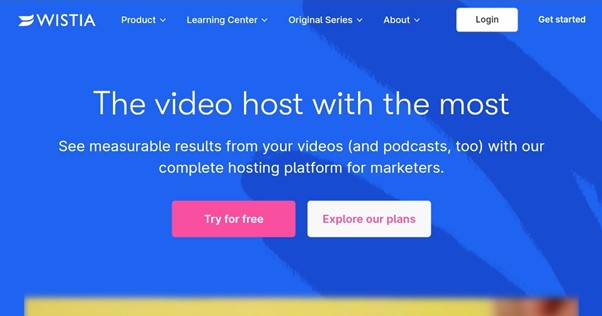 Wistia is a video hosting solution for small and medium-sized businesses to upload videos to the Internet and track their performance. The company provides businesses with a platform to create captivating viewing experiences on any device, SEO tools to improve their site traffic, and an analytics overview with multiple markers. Wistia's video hosting solutions are available for free and as part of a paid program.
You can create, manage, share video and audio material with colleagues and clients. You can also increase your email list, develop more intelligent adverts, track the result of your podcasts or video not only on your site but also on social platforms. As a plus, Wistia offers hosting with no advertisements, powerful analytics, and other built-in saas marketing automation tools, offering you the best of both worlds.
Key features
Leads capture via CTA
Allows you to create video demos for your SaaS page
Optimize video animations for quick loading
Heatmaps are also available.
Final thoughts
The software as a Service (SaaS) world is led by some big brand names like Google, and Microsoft Office 365 that you hear often and there for a reason. Benchmark, Hotjar, Slack, SEMrush; made it by providing streamlined, automatic, and optimized.
So, take that leap! Pick up any of these saas marketing automation tools for a whirl and see what they can do for your marketing efforts. And say hello, effortlessly, efficiently, and joyfully.
Also read:Best 5 Platforms to Hire Freelance Photo Editor Online