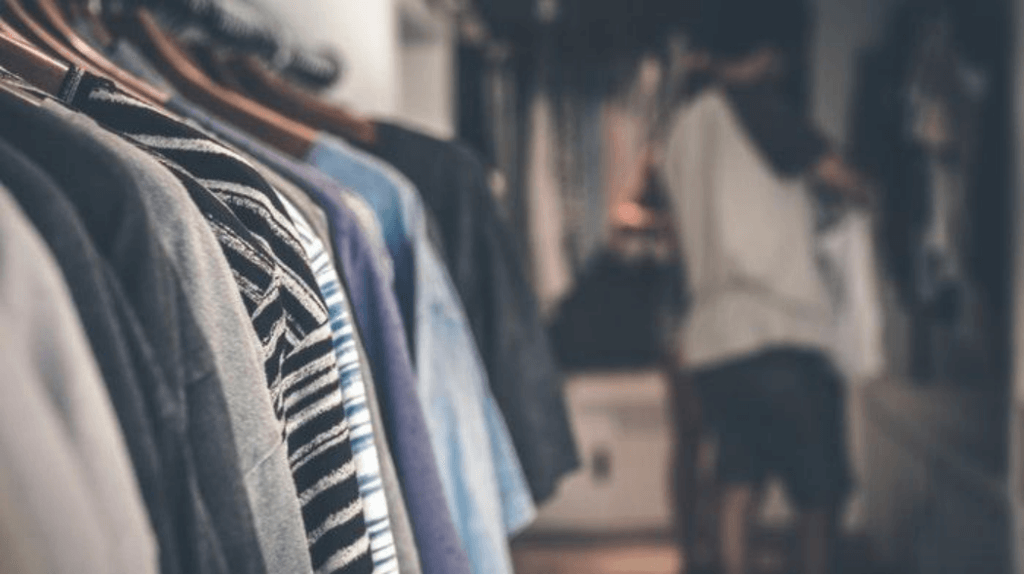 Do you ever feel troubled with less clear pictures of your products when you run a small garment company? Pictures more or less stand for your products, so the quality of your clothes can be directly seen by consumers. Almost all garment owners want to show the best aspect of their products. Super-definition pictures can display all details like texture and color, which are more likely to catch the attention of consumers. But when you use your mobile devices to take pictures of them, you may be troubled by blurry details of products or dull colors. After all, mobile devices still have a long way to go to produce super-definition pictures.
If you are also troubled with the problems, perhaps you should recreate details of your products and enhance them with the aid of the 10 picture enhancers. Fortunately, this is a comprehensive AI picture enhancer review that introduces the 10 best picture enhancers. In this article, you will get a brief review of the 10 best picture enhancers online.
Best 10 Picture Enhancers Review
Price: Free (3 credits/month for trial), Basic ($9.90/mo), Pro ($19.90/mo)
Compatibility: Supporting enhancing service online
VanceAI Image Enhancer is a photo enhancement tool provided by VanceAI technology. The Image Enhancer can help you produce super-definition pictures of clothes in the store. The tool covers multiple functions like enhancing details of texture (especially helpful for showing the best aspect of products ), sharpening, and denoising pictures. As the AI photo enhancer provides you with a point-and-shoot service, you still can obtain high-quality product images even if you have no idea of enhancing pictures.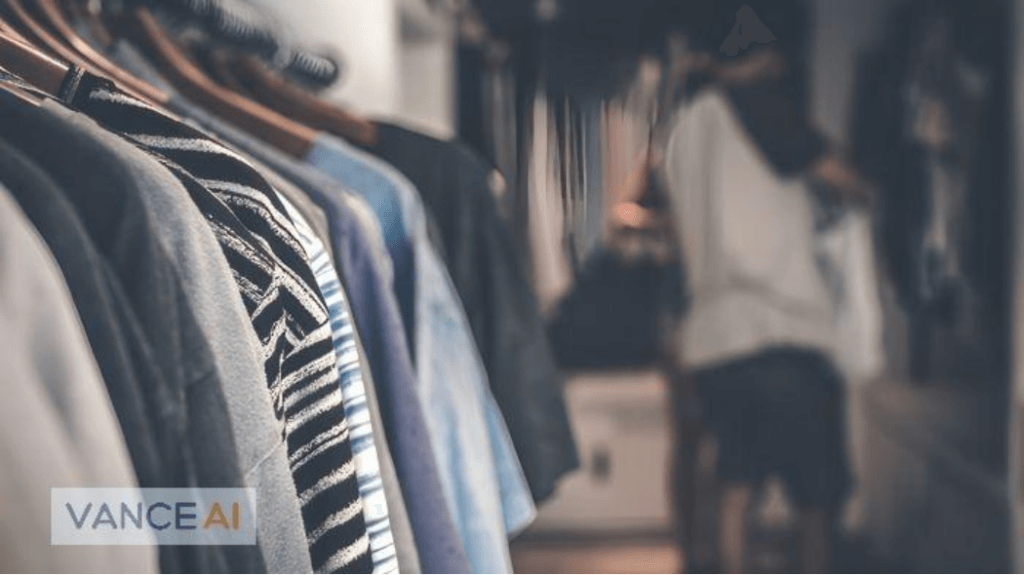 Pros:
Especially focus on the function of enhancing photos instead of the surplus highlight of color. VanceAI also offers AI Photo Colorizer used to make your clothes vivid, but Image Enhancer only stresses the enhancement of details of your pictures.
Display your most impressive pictures of clothes while almost maintaining the original size.
Turn low-resolution pictures into super-resolution ones with just a single click.
Free! Provide 3 credits/month for trial. Namely, you almost can enhance 3 pictures for free monthly.
Two easy steps to get super-resolution pictures without pressing other complicated buttons.
Cons:
Processed pictures cannot be saved locally if you don't sign in.
How to use this picture enhancer?
Enter the official website of VanceAI Technology. Then you can see Workspace on the right of the navigation bar. You may just click "Workspace".
Choose AI Photo Enhancer in the right dialogue. Then you can choose your image locally.
Start the enhanced process and download the target image.
Price: Free(3 days), Pro ($8.99/mo), Pro + ($19.99/mo)
Available Platforms: Mac, Windows, Mobile APP.
Now assuming that you want to enhance the quality of clothes in your store as well, you have no photo editing skills. What can you do? Now the picture quality enhancer Fotor can help you improve your photo quality with only one click.

Pros:
Offering more vivid pictures while enhancing the details of pictures.
Full set of built-in professional photo enhancement tools.
Well-equipped functions:1-Tap Enhance, super-resolution enlarger.
Free service of Batch Editor.
Enormous effects and filters can be chosen.
Cons:
Unnecessary ads disturb users' enhancing experience.
Must pay before you download the enhanced photo.
How to enhance your picture with the picture enhancer?
Enter the URL of Fotor, and then upload your targeted picture from local.
Just upload your image and click the "1-Tap Enhance" button, and Fotor will automatically detect and correct the lighting and color, improve details, and repair blurry for your photo in real time.
Download the enhanced picture if you are satisfied with that.
Price: Free for a basic plan; Premium plan:14.99$; Pro Plan: 39.99$.
Available Platforms: Windows, Mac, iOS, Android
AI Image Enlarger indeed is a special AI picture enhancer online. When you have lots of pictures of clothes that need to become vivid, the AI picture enhancer can help you add color to your targeted pictures. Using AI Image Enlarger can help you get better and more beautiful pictures instantly for free.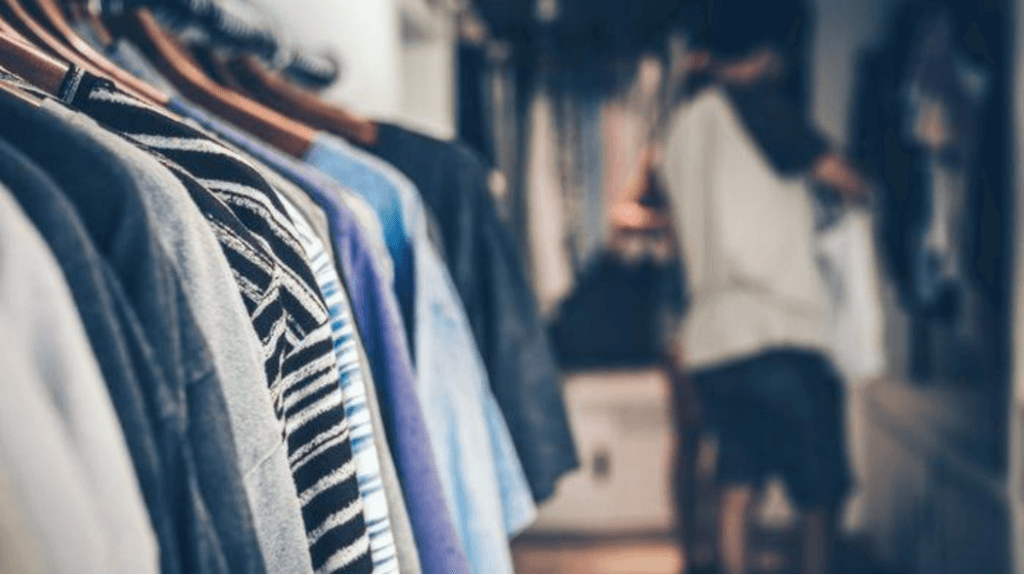 Pros:
Make your pictures of clothes more attractive by adding natural colors like the deep blue and purple clothes.
Plentiful special features like AI enlarger, AI anime upscale, face retoucher, and AI cartoonizer except for single picture enhancement.
Fix the dull colors and enhance lights, and contrast by using the easy AI Image Enhancer.
Create a stunning HDR effect on your clothes' pictures with the aid of the new HDR AI technology.
Cons:
Offer related services in apps but only some tools like AI Enlarger and Colorize are available on ios or android.
Price: $9.90(billed monthly), $59.88(billed annually)
Available Platforms: Web-based
The next convenient picture enhancer is Befunky. You may also be trapped in the dilemma before the tool is formally introduced. Clothes sales probably will go down the path if you don't pay attention to the improvement of colors or contrast of pictures. In terms of color, dull colors hardly stimulate our visual nerve, so the desire of paying for your products may be reduced correspondingly.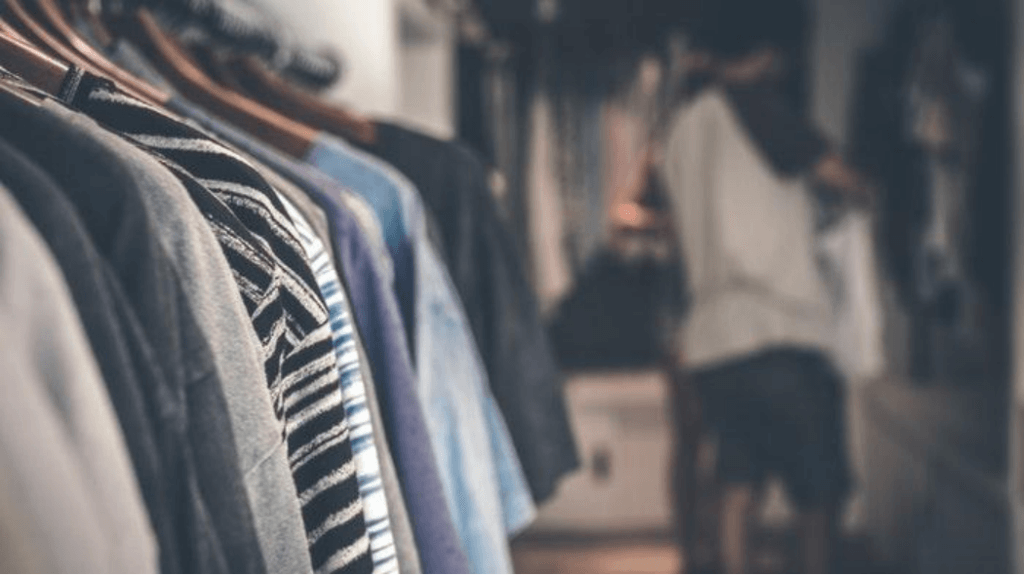 Pros:
Enhance and improve the colors and contrast of pictures.
Help you get rid of complex photo editing tools to enhance images.
A watermark can be chosen when you download your picture.
Offering you friendly formats of JPG, PNG, and PDF.
Free tutorials for beginners.
Cons:
Lack of the function of Preview.
How to use the picture enhancer online?
Go to the official website of BeFunky and then hit the button Get Started.
Then you will see three options above: Open, Save, and Batch. Choose Open and then you can upload your local picture to the website.
You can get the processed picture after a few seconds.
Price: 99.99$
Compatibility: Windows & Mac
Topaz Labs is an AI-powered photo enhancer. You will get desired clothes pictures after using the tool. It is able to reduce blurry or vague pictures by enhancing them with no loss of quality. Hence, you can enhance your pictures in your store by using Topaz Labs. It allows you to sit back and chill while the advanced technology does the editing and enhancing for you.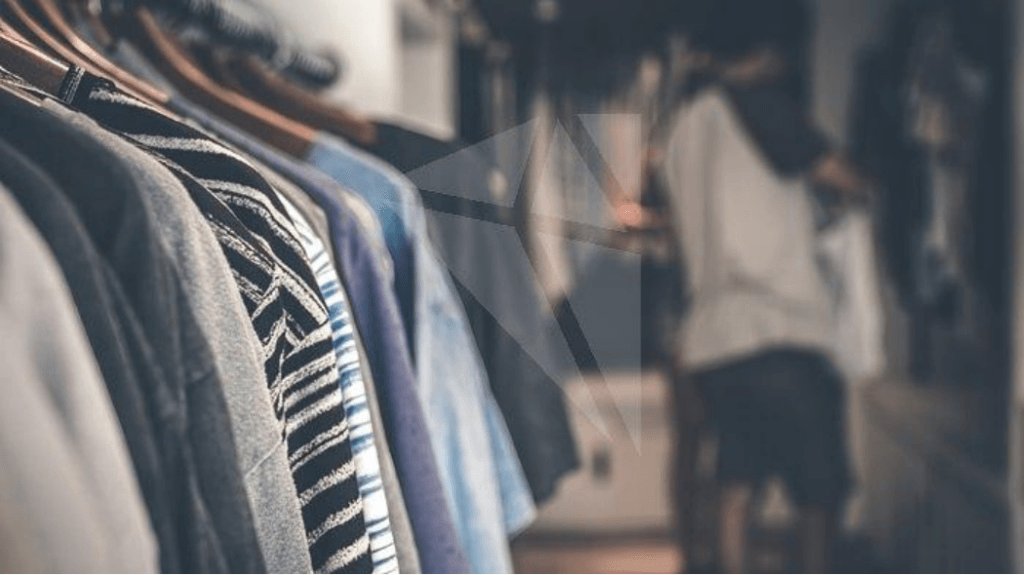 Pros:
Enhance edges and reduce artifacts of your pictures and give you super-resolution pictures.
The watermark hardly influences your experience because it is almost transparent.
Natural shake reduction and focus correction.
Recreate details and refine your picture automatically.
Support to batch your pictures.
Cons:
Require to install Topaz Gigapixel AI before trying it.
The process of installation may waste a lot of time.
Not offer online services.
How to enhance a picture without losing quality with this picture enhancer?
Open Gigapixel AI.
Upload the low-res pictures you'd like to enhance.
Enhance the picture with no loss of quality.
Price: 6.99$ for Monthly Subscription, 4.33$ for Yearly Subscription;
Available Platforms: Windows, Mac
Let's Enhance is another AI-powered picture enhancer to increase your image resolution automatically and quickly. The picture quality enhancer is really easy to use by offering you several customized upscaling types and applications to meet your different requirements. You can enlarge your low-resolution clothes picture by 1x, 2x, 4x, 8x, and 16x without sacrificing image quality. Also, you can apply different features to your image to enhance the image details.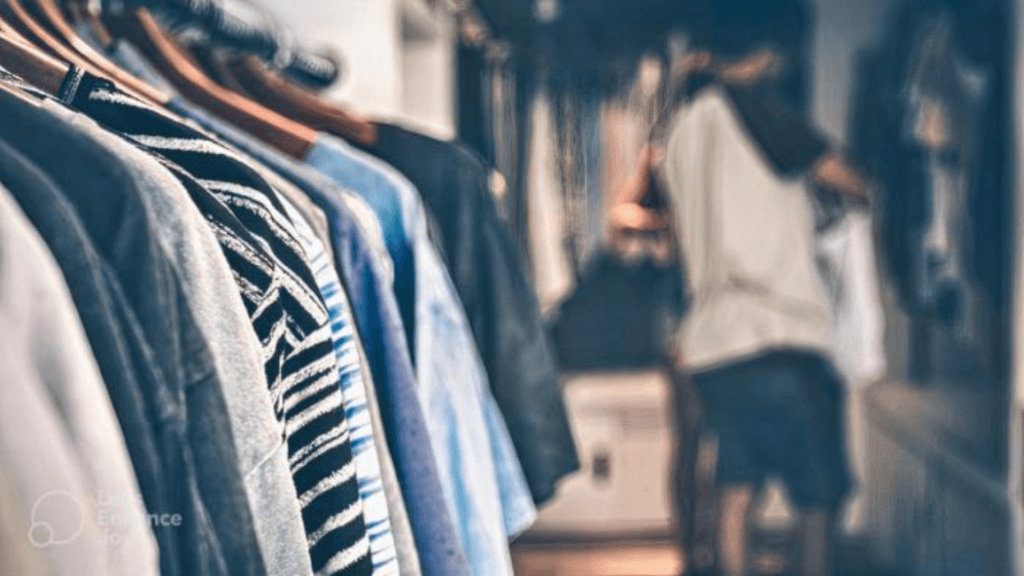 Pros:
Enhance the quality of the picture while maintaining the original size.
Free to the upscale image to 4k online.
Compatible with Windows as well as Mac OS.
Smart HDR and color enhancement.
Cons:
Limited free trial
Color enhancement is too serious to convince users, which is different from AI Image Enlarger.
No support for the selection of different formats.
How to enhance a picture with this online picture enhancer?
Create a Let's Enhance Account.
Drop your picture and import it to Let's Enhance. And then click the middle box on this website to browse and drop an image.
After hitting the button"Start processing" to get your enlarged image. You need to click the Download icon to save the result.
Price: Free (5 credits for trial), BRONZE ($9/mo), SILVER ($39/mo),GOLD ($69/mo)
Compatibility: Windows, Mac OS, iOS, Android
Deep Image is also a convenient tool that can help you upscale and enhance your less clear product pictures. As a handy AI image upscaler, this picture enhancer also has rolled out a picture enhancer app. That means that you can enhance your pictures on your mobile devices.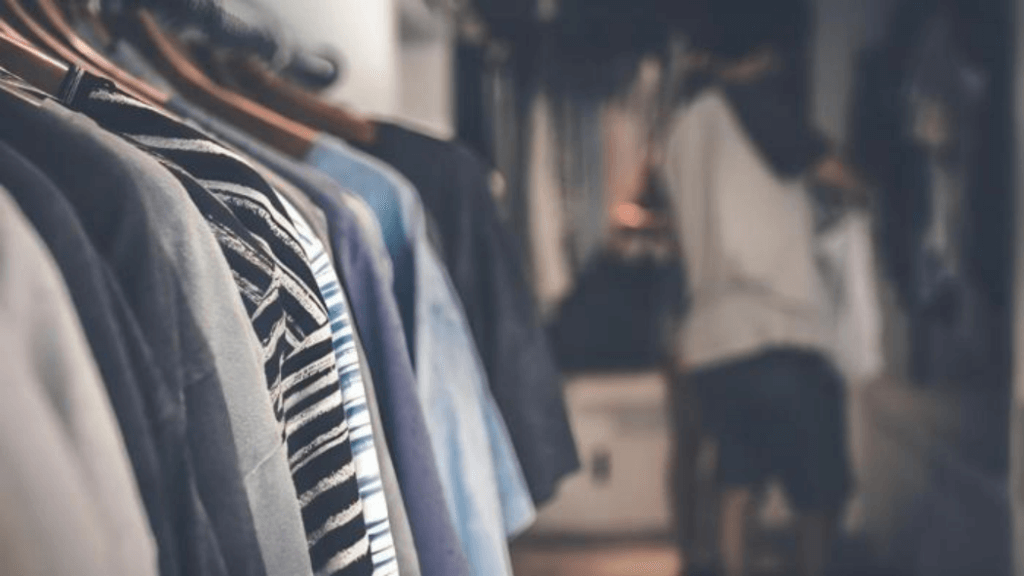 Pros:
Give you more detailed and high-quality pictures without a watermark.
Many enhancement options like Upscale, Reduce noise, and Sharpen can be selected while enhancing your pictures.
Upscale images, remove artifacts, and increase image quality with Deep Image AI photo enhancer.
Enhance your images and improve your sales.
Use the full potential of Deep-Image App for only $0.07!
Cons:
Not just stress the recognized functions of enhancing full details or of ensuring super-resolution results. It seems that the tool strays too much from the focus.
Price: Free(5 trial), Plus ($5/mo)
Compatibility: Online
UpscalePics also can be used to enhance pictures of clothes. So when you have plenty of pictures of clothes needed to be enhanced, you may use the picture enhancer to save your time to produce lots of high-quality pictures. You may as well watch the difference between the original one and the one enhanced by the enhancer.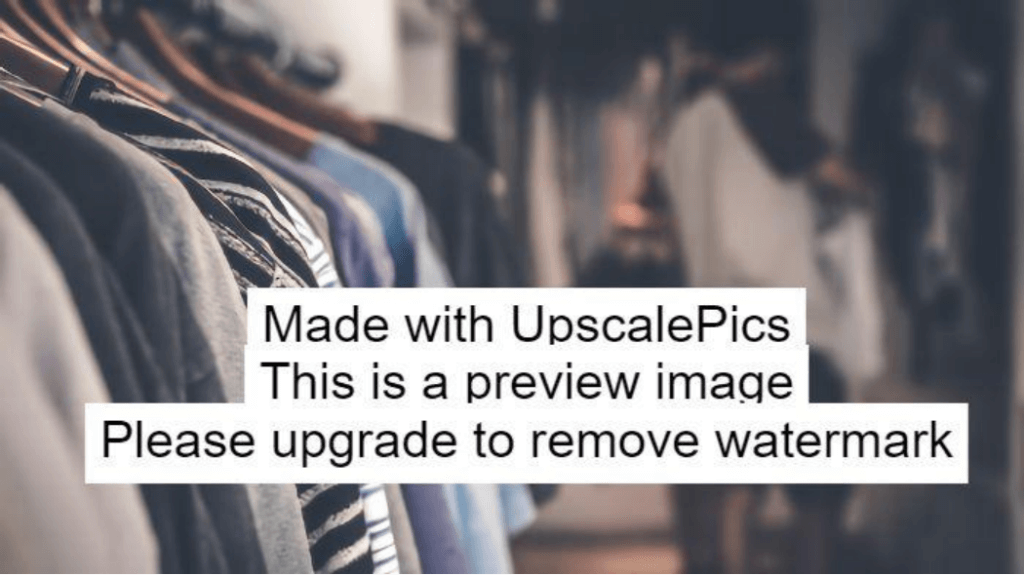 Pros:
Support JPG or PNG or Web Up to 4500px x 4500px.
Free versions almost can satisfy your basic needs like Bulk process or Upscaling with watermark, which most other tools require you to pay.
Automatically increase resolution by using AI image processing.
Cons:
The watermark is really ugly.
Low speed of enhancing pictures.
Require upgrade to remove watermark.
Price: Free(7 days), ($82.49/mo)
Available Platforms: Mobile APP, online.
Adobe Express is indeed one of the best picture enhancer apps on the internet. You can use the free adobe express to lighten the dark images, improve details, and increase the contrast, hue, and brightness of pictures. Whether you need to fix the quality of your pictures caused by a camera shake or lack of focus, adobe express can fix nearly every problem you come around to.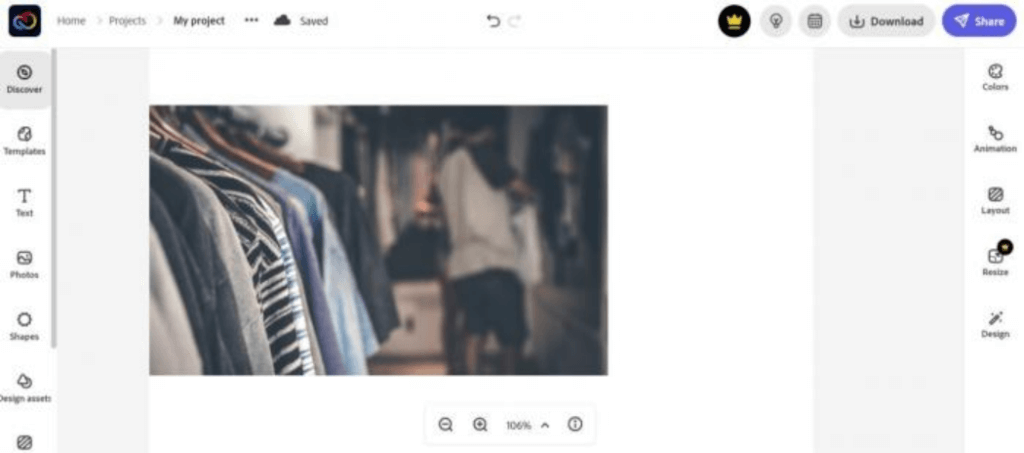 Pros:
Easily sharing with friends and family.
Free 2GB storage to backup all the pictures.
Complete functions like resizing the image and converting types of pictures.
Detailed newbie-friendly tutorials and blogs from all walks of life including Design, marketing, and education.
Cons:
Premium plan is not quite budget-friendly.
Technically, Adobe Express cannot be regarded as a pure photo enhancer. It is more like a photo editor with plenty of functions like Templates, Text, Shapes, or Backgrounds, so it also doesn't enhance your pictures of clothes by highlighting their details or texture.
Price: 8 credits (free), 100 credits ($9.95/mo), 300 credits ($25.95/mo), 500 credits ($39.95/mo)
Compatibility: Online
AVCLabs applies the power of AI to enhance photo quality, removing digital noise from photos and images. Fix blurring images and denoise photos. It has the ability to restore the definition that is often lost through the digital imaging process. Sharpen blurry images while keeping quality.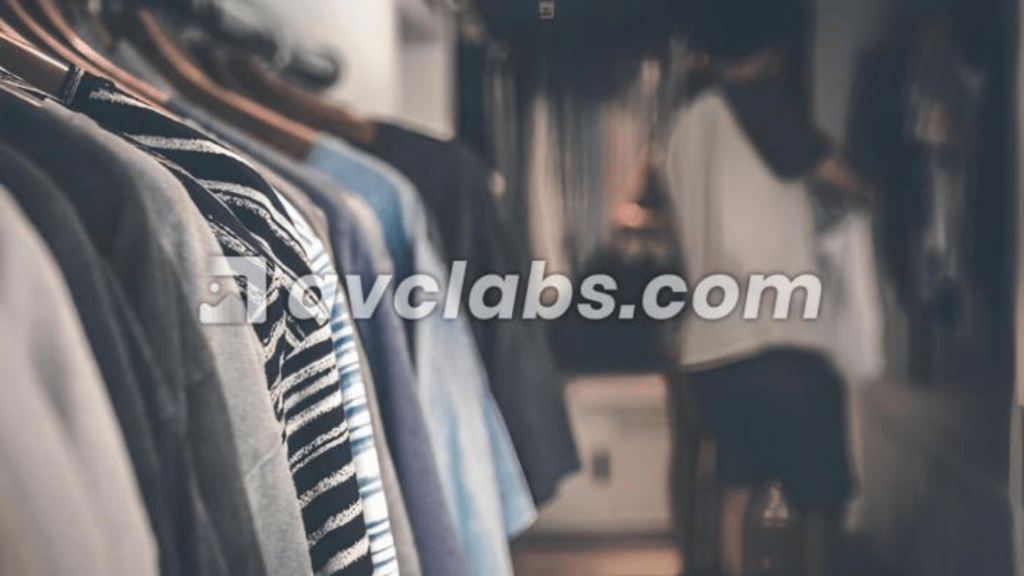 Pros:
AVCLabs is also a video enhancement software supporting most input video formats.
Privacy security will be guaranteed while you run the program.
Users-friendly and you almost can fluently use it without reading the user's guide early.
Cons:
The interface of Login repeatedly occurs if you do not sign up, which usually disturbs users' experience.
It offers features like Enlarge, Upscale, Denoise, or Sharpen, but not photo enhancement. So it is inconsistent with the function of enhancement in the article.
Conclusion
In fact, this is a world where most people judge whether a product is good or bad by seeing its picture. Similarly, owners in the garment industry, for example, also tend to seek some convenient tools to enhance the quality of their products like clothes. Through this review, perhaps you already have generally realized the basic features of the 10 picture enhancers. Then you can choose an appropriate picture enhancer to enhance the quality of your pictures based on your needs.